Digital payments are a preferred way to exchange money for a growing number of Americans. PayPal, Venmo, and Apple Pay each offer convenient, unique benefits to consumers, such as peer-to-peer payment options. Digital payment adoption is slowed down, however, by the popularity of credit cards in the U.S., fixed consumer habits, and fears about the security of digital payments.
Imagine you're at dinner with friends, and the check arrives. 
Traditionally, someone divvies up the bill, and everyone reaches for their preferred payment method. Some combination of cash and IOUs are exchanged, and credit cards are thrown onto the table.
For a growing number of Americans, though, this messy scenario has been replaced with three words:
"I'll Venmo you."
People turn to money transfer apps to simplify payments online, in-store, and among peers.
Digital payment platforms, also known as digital wallets, are linked to the user's credit card or bank account. This allows users to make electronic transactions from any mobile or desktop device with just a few clicks. 
The rise of digital payment methods reflects a global shift toward digital commerce, due largely to the widespread use of smartphones and the prevalence of online shopping.
In turn, merchants are adopting digital payment services to deliver the streamlined shopping experience consumers expect. 
Most people say the main reason they use money transfer apps is convenience (54%), followed by efficiency (20%).
Visual Objects surveyed 983 digital payment users in the U.S. to understand how they use digital payment methods.
We found that although digital payments integrate easily into the busy lives of consumers, these services are at odds with the mature credit system in the U.S., entrenched consumer habits, and concerns about security.
Our Findings
The main reason people use digital payment methods is convenience (54%), followed by efficiency (20%) and security (17%).
Nearly three-quarters of digital payment users (73%) say they began using digital payment methods in the past five years.
PayPal is the most commonly used digital payment platform (84%), followed by Venmo (31%) and Apple Pay (23%).
Most people use money transfer apps monthly (79%), followed by weekly (44%), less than once a month (21%), and daily (14%).
Digital payment methods are most popular among younger generations, with 52% of users ages 18-34 and 47% of users ages 35-54 using them weekly, compared to 24% of users ages 55 and older. 
People's primary concern with using money transfer apps is hacking (41%), specifically the theft of financial information and personal data.
Digital Payments Are Gaining Momentum as Fewer People Carry Cash 
The use of digital payment platforms is surging. After all, people dislike visiting the ATM, arguing over debts, or entering their payment information for online purchases.
Nearly three-quarters of digital payment users (73%) began using money transfer apps in the past five years.
More than one-third (34%) started using digital payments in the last 1-3 years.
A range of digital payment services exist, each offering users a convenient way to spend their money. For example, people can:
Pay for online purchases via any digital device in a single click (PayPal)
Make in-store purchases using their iPhone instead of cash or credit card (Apple Pay)
Exchange money among peers in real-time (Venmo)
The growing popularity of money transfer apps coincides with a downward trend in cash use.
According to McKinsey, the share of the world's transactions in cash has dropped from 89% to 77% in the past five years. 
Meanwhile, AliPay, a Chinese digital payment platform, was ranked the most-used app in the world after Facebook and Instagram. 
Our research confirms this trend, showing that only 30% of people always carry cash, and 43% still use cash but only inconsistently or at random.
The U.S., however, lags behind the rest of the world in its adoption of digital payments.
According to The Paypers Payment Methods Report, credit remains the primary payment method in the U.S.. The widespread use of credit cards makes adopting a new payment system unappealing to some.
Despite this, consumers are warming to digital payments as a way to manage money with enhanced levels of flexibility, visibility, and convenience.
PayPal, Venmo, Apple Pay Are the Most Popular Digital Payment Platforms 
PayPal, Venmo, and Apple Pay each dominate their respective niche for online transactions, peer-to-peer exchanges, and in-store payments. 
In the early '90s, PayPal joined eBay and other early online retailers to help people exchange money digitally instead of with mail and money orders. 
PayPal retains a dominant market share to this day.
Most people use Paypal (84%) then Venmo (31%) and  Apple Pay (23%) when making a digital payment.
People also use Google Play (16%), Amazon Pay (11%), Facebook Messenger (11%), and Square (8%) to a lesser extent. 
PayPal Wins on Established Trust
PayPal's continued dominance is rooted in the long-standing trust it has built with both businesses and consumers. 
Websites feature the "Pay with PayPal" button to offer one-click payments but also to display a trust-badge to shoppers — both of which help boost conversions.
Venmo Benefits From Social Media Appeal
Venmo, which PayPal acquired in 2013, similarly benefits from the established trust of consumers plus social media features. 
Centered around a social media-esque feed, the app is the largest peer-to-peer exchange and boasts 40 million users as of 2019 who can connect, settle IOUs, and post what they're paying for. 
Apple Pay Dominates In-Store Purchases
Apple Pay was an early mover for in-store purchases and so enjoys a sizable advantage for that channel. 
The Apple Pay platform allows users to make in-store payments by flashing their iPhone instead of reaching for cash or a card.

Built-in brand trust is the lynchpin of Apple's foothold in the market: iOS users express a similar level of trust in ApplePay as they do in financial institutions.
Going forward, PayPal, Venmo, and Apple Pay will employ new technologies, integrations, and partnerships as they vie for consumers' loyalty. For example, PayPal is collaborating with Walmart to build PayPal ATMs in-store to give shoppers immediate access to their online funds. 
PayPal also recently announced a Venmo credit card as well as collaborations with Visa, Mastercard, and American Express. Cardholders will be able to redeem rewards points on respective cards when using PayPal to pay third-party merchants.
Ultimately, people use digital wallets that fit their needs and that they deem trustworthy.
Money Transfer Apps Are Most Popular With Younger Generations 
Digital payments are on the rise across all demographics but especially among millennials. 
Most people in every generation make digital payments at least once a month.
Users between the ages of 18-34 say they use money transfer apps monthly (87%), and more than half also use them weekly (52%). 
Users between the ages of 35-54 report using digital payments monthly (79%), including 47% who use them weekly. Most users aged 55+ also use digital payments monthly (62%), but just 24% use them weekly.
According to McKinsey, millennials lead the way because they're both tech-savvy and attracted to the incentives that digital payment providers offer, including coupons, discounts, and rewards. 
Younger users also have fewer credit cards, carry less debt, and aren't as strongly tied to legacy payment methods, according to The Paypers Payment Methods Report.
Conversely, older users are reasonably satisfied with existing payment methods and uninterested in the incentives digital payment services offer. 
Older users also spend less time and money online than younger users, meaning there's a decreased need for digital payments.
Millennials are the early adopters, but every generation has embraced digital payments to some measure.
Millennials Are More Aware of Peers' Spending on Digital Payment Platforms
Millennials' use of platforms such as Venmo along with a greater comfort with discussing financial topics means they are more aware of their peers' spending on digital payment platforms.
Millennials are more likely (80%) to be aware of how much their friends spend on digital payment platforms than older generations (65%).
On Venmo, a peer-to-peer payment platform, users can make their transaction history public without showing the amount they spent. 
This is because Venmo was designed to be both a digital payment and social media platform.
"We make it default because it's fun to share [information] with friends in the social world," said a Venmo representative in an interview with CNET in 2018. 
"People open up Venmo to see what their family and friends are up to," the representative said.
Venmo is unique among payment platforms because it allows users to describe why money is changing hands and punctuate the shared record with emojis.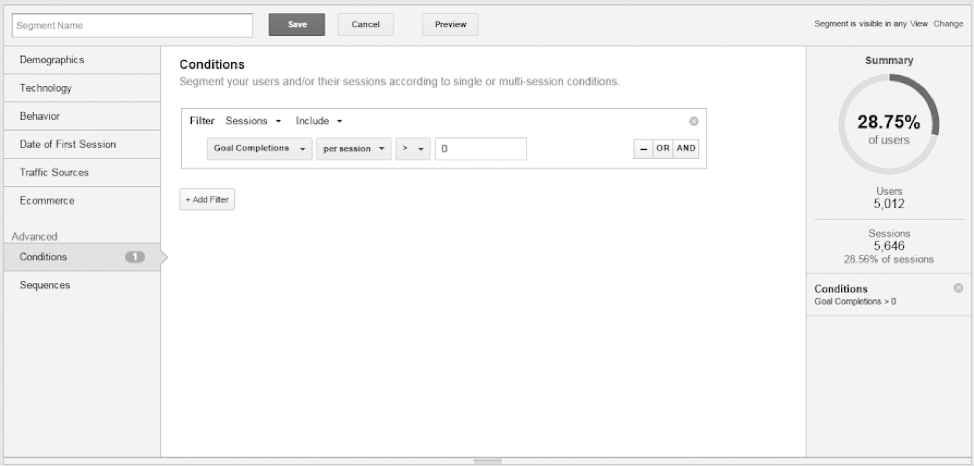 A mix of fun and finance is especially appealing to millennials, who have largely normalized the use of digital payments to handle debts.  
For example, making a rent payment in a household of four roommates would traditionally require four separate bank transactions. But with Venmo, a couple taps of the finger resolves what would otherwise be a recurring monthly headache.
Meanwhile, everyone involved has a transparent record of who paid what.
For younger users who routinely settle debts on the go, Venmo has immediate benefits. Older users, by contrast, less often divvy up living expenses or the costs of social outings. 
Millennials are also much more comfortable discussing finances than older generations. They are nearly twice as likely to have shared their salary with coworkers than baby boomers.
Use of tools such as Venmo and a greater transparency about money means younger digital payment platform users are more aware of their peers' transactions.
Security Concerns Hamper Adoption of Digital Payments
With data breaches at well-known companies becoming more frequent, people are prioritizing the protection of their personal and financial data. This presents a barrier to the adoption of mobile payment technology. 
We found that people are most concerned about hacking (41%) and, to a lesser extent, fraud (16%) and transaction fees (14%) when using digital payment platforms.
Additionally, Pew Research found that even among users who have made a digital payment in the last year, digital payments are viewed as less safe than debit or credit cards. 
People also reported avoiding a particular payment type they deemed untrustworthy to prevent a loss of funds.
This is despite the fact that leading digital payment platforms use two-factor authentication, encryption, and tokenization to ensure the security of funds.
Ultimately, people who doubt the security of money transfer apps may more likely stick with traditional payment methods such as cash or credit cards. 
Thus, it's important for digital payment platforms to build hardware-level security and be vocal about these measures when trying to attract new users.
People Are Embracing Digital Payments at Their Own Pace
Digital payments add convenience and flexibility to people's finances.
People find more uses for digital payments as they spend increased time online, whether to make purchases, settle debts, or receive payments.
PayPal, Venmo, and Apple Pay each dominate their respective niches for online transactions, peer-to-peer exchanges, and in-store payments. 
These digital payment apps are all robust networks, but the companies must contend with doubts about security and the popularity of credit cards in the U.S..
Millennials are embracing money transfer apps more widely than older generations due to their comfort with technology and desire for on-the-go convenience.
As competition for the consumer wallet intensifies, expect digital payment platforms to roll out new strategies and integrations to secure users and drive adoption.
Digital payments may one day be the preferred mode of payment for U.S. consumers.
About the Survey
Visual Objects surveyed 983 people in the U.S. who have used a digital payment platform.
About 54% of respondents are female; 46% are male.
About 44% of respondents are ages 18-34; 35% are ages 35-54, and 22% are ages 55 and older. 
Need Help Finding a Company?