A brand concept is a crucial part of a company's overall identity and presence. For companies wanting to build a unique brand identity for their business, it is important to start with an insightful brand concept that encompasses all elements of branding and marketing. But where do you begin? Read on to find out. 
 
What is a Brand Concept? 
A brand concept is the starting point for any successful brand. 
For those who don't know, a brand concept is the general idea or meaning behind a brand. It is used to give consistency to a brand identity. 
An overall brand concept should include these key components:
Your company's identity
Name
Tagline
Mission statement
Market research
With all of these elements in mind, it's hard to keep track of where exactly to begin with a brand concept. 
This article will dive into where businesses and brands should begin when developing a brand concept for their company. 
How to Create a Brand Concept
1. Start with Your Mission
The key to starting a brand concept is to be authentic to your brand's mission and values. If your company understands the basics of who you are, then breaking down your brand concept will be an easy task. 
The best place to start with developing your brand concept is to look within. Your business must know what they offer and what makes them unique to the space. They also need to know who their audience is, which will help them build trust with a certain demographic. 
Many brands in the food and beverage industry face competition with similar products, but their marketing strategies are filled with creative content that makes them stand out. 
PepsiCo. is the parent company of Cheetos, the popular snack food. The crunchy, cheesy corn puff snack brand has over 21 different flavors in the US. 
The team at Cheetos has pushed experiential campaigns to continue their status as a pop culture brand and appeal to younger consumers. 
In 2019, the snack brand worked with Forever 2, the fashion retailer, to sell a limited-edition collection that included t-shirts, swimsuits, and more that had colors and logos related to the Cheetos brand.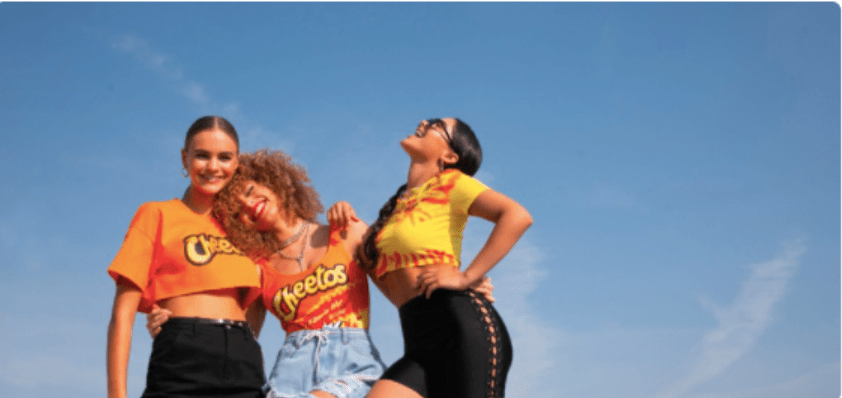 The reasoning behind the decision was that Cheetos had become a "lifestyle brand among fans." 
By using a creative form of retail branding, the company was able to stand out in the competitive snack food market while targeting a new audience. 
2. Pick Your Name
Picking a memorable brand name is easier said than done. Going through naming services is key to finding the right name for your business.
You want to find a brand name that stands out but fits the messaging of your product. 
In 1948, Cheetos was invented in San Antonio, Texas. Originally called Chee-tos, the name is said to be a nod to Fritos, since they were originally made with Fritos ingredients. The "chee-" comes from the cheesy dust that covers the tasty snack. 
Start by researching your competition and see what the industry is doing before settling on a name. Picking the right one is a crucial step in your overall brand concept's success. 
3. Personalize Your Voice
Your brand's voice is how your brand's personality comes to life with the words you use to communicate with your audience. 
Cheetos uses Chester Cheetah to communicate their brand messaging.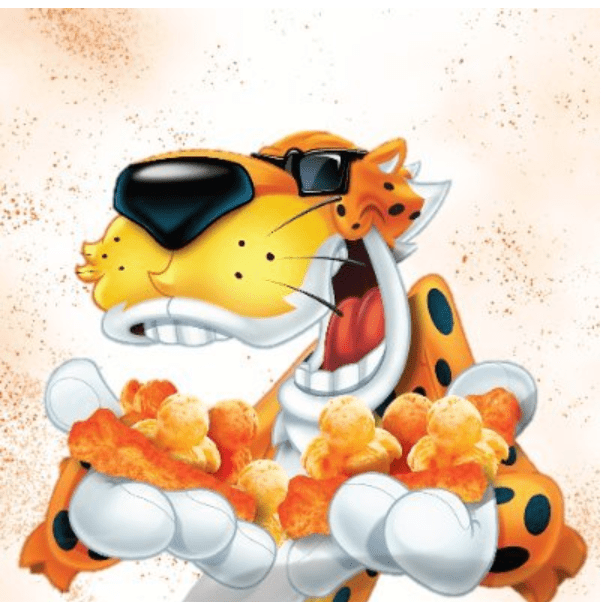 The animated mascot for the brand is popular for his bold attitude and comedic personality. 

The resident "cool" cat serves as the foundation of all the external marketing and brand communication. 
Create a voice based on all touchpoints of your brand. 
4. Capture Your Essence
How do you go about marketing the core of your brand? A tagline or slogan can accompany any other collateral your company might have. 
Writing a tagline or slogan is easier once a clear sense of voice and identity is in place.
Over the years, Cheetos has had many taglines and slogans that have covered their company's exposure and mission at the time. 
Currently, their tagline is "dangerously cheesy," which connects to their most popular product. 
For years, America's favorite snack was the Flamin' Hot Cheetos product. Along with being a quick and spicy snack for consumers, it has been used to make other recipes, including a Thanksgiving staple.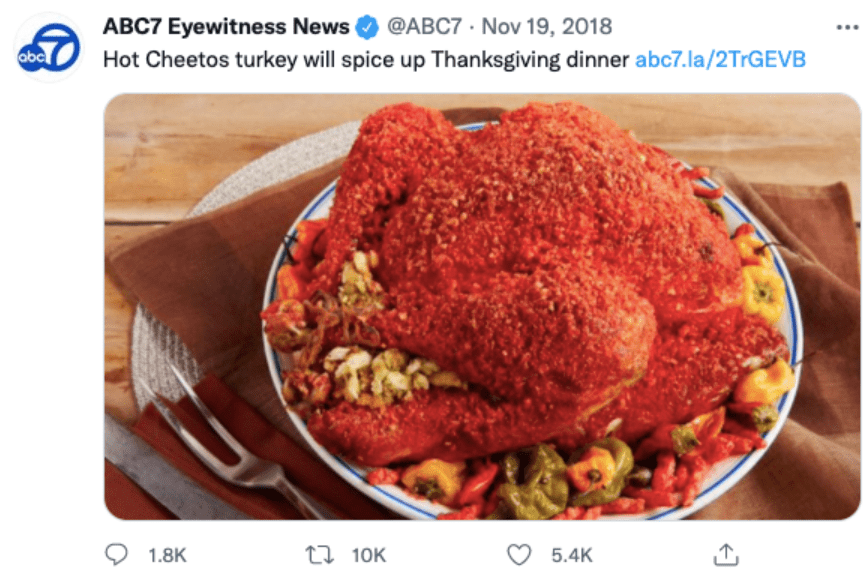 A creative tagline or slogan adds value to the product or service your brand concept is trying to market. 
Explore the top branding packages to find a resource for your company. 
5. Think About Design
Once all the words and copy is in place for your brand concept, it is time to get visual and think about design. 
Start thinking about how you can use all of the initial information you've put together to evoke your ideas visually with a logo, typography, and other elements. 
The packaging for Cheetos products uses the same logo, color scheme, and imagery to connect with consumers.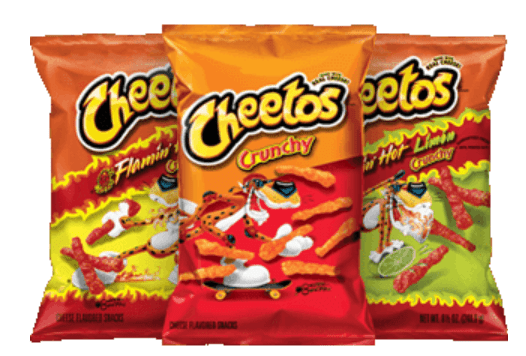 The use of red and orange might be jarring to some, but those brand colors fit the marketing strategy of Cheetos, mirroring their product closely. 
With brainstorming color concepts and other design elements, think of how your audience will perceive your choices, how it stands out with competitors, and how it can convey your overall brand message and identity. 
Start Your Business with a Clear Brand Concept
Your brand concept should contain all of the ideas, goals, and visions of your company and organization. It is all about the base of your entire brand and marketing strategy. A well-thought-out brand concept will connect with your audience seamlessly. 
Consider all of the elements and how your company will attract your target audience. Once you have a solid plan for a brand concept in place, your business is on its way to becoming a top competitor in your industry. 
 
Need Help Finding a Company?