Content marketing is changing before our eyes, and content marketers should be aware of changes to stay relevant.
Keeping on top of content marketing trends can be a challenge but trends over the last few years have given us an inkling of what to expect in 2020.
Use this article to adapt your marketing plan template to reflect the coming changes so your brand is always on top of its content marketing game.
Top Predictions for the Future of Content Marketing
Content marketing will go omnichannel
Graphic design trends will be reversed
AI and chatbots will dominate
Content marketing will become more personalized
Brands will focus on community-building
Content marketers will need to keep up with SEO trends
More brands will collaborate with each other
AR will become more popular than VR
Live video gains importance
1. Content Marketing Will Go Omnichannel
Different generations use online channels differently. Younger social media users, for example, use fewer platforms but spend more time on these platforms than older social media users.
Content marketers need to ask themselves how best they can reach the widest possible audience without duplicating their content.
The answer is in creating an omnichannel strategy.
This may sound simple enough — brands should already have a presence on all platforms to post the same content — but that isn't how omnichannel content marketing will work in the future.
Instead, brands will have to create a refined strategy that accounts for the specific needs of the user of each platform.
For example, a Twitter user is looking for quick news bites, while an Instagram user is likely looking for inspiration and things to buy. Snapchat users are an entirely different demographic who want solely to be entertained.
You can't use a one-size-fits-all strategy for content marketing in 2020 and beyond—you will have to tailor your content for the omnichannel and e-commerce channels that you adopt.
2. Graphic Design Trends Will Reverse
There has been a consistent overuse of certain kinds of designs in the content marketing sphere — bold colors, vibrant gradients, and geometric shapes, for example.
From 2020 and beyond, content marketing will see a push back against these design forms as more people start to favor more muted imagery and fewer rigid shapes.
According to new research on graphic design trends for the upcoming year, instead of the bold colors we have been seeing, color schemes are set to become more muted.
This change in color scheme will also impact the kind of stock photos we will be seeing in the next few years. Instead of complex and colorful imagery, the photos will be muted, and more landscape-based.
We will also see a rise in abstract illustrations and flowing lines, giving the visual content of the future more of a dream-like quality.
These are important points to note for designers who will need to prepare to update their social media templates and landing page designs in 2020.
3. AI and Chatbots Will Dominate
If there is one technology that has significantly evolved over the past few years, it is artificial intelligence (AI).
The AI of a few years ago has no resemblance to what we have now, and brands need to take note.
AI has improved massively thanks to machine-learning software—it has become more sophisticated and is constantly learning from new inputs. As a result, more businesses are starting to incorporate chatbots to help with tasks such as scheduling.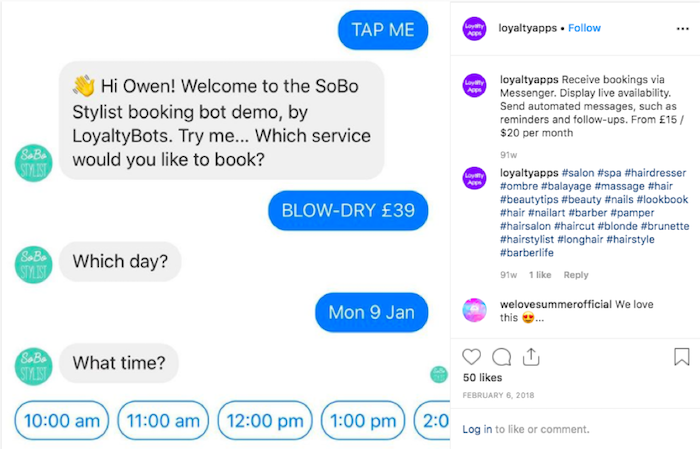 Chatbots make it easier for the business and customer. For example, if customers want to schedule an appointment as a salon, they could use the salon's chatbot to specify the service and time of the appointment.
Machine-learning chatbots will not completely replace customer service agents, but they will make the customer query process more user-friendly.
Chatbots can give quick answers to simpler queries and, with machine-learning software, can tailor replies and suggestions according to the needs of the user.
Clearly, brands will have to incorporate chatbots into their content marketing strategy sooner rather than later.
4. Content Marketing Will Become More Personalized
There has been an obvious move towards personalization in content marketing and this trend is set to continue into 2020.
Data will thus become an increasingly important commodity—marketers will have to study customer behavior to understand not just what customers need, but how they need it.
More focus will be put on understanding the context of the buyer journey—how and why they are on the path they are on, not just what the end goal is for them.
We are already seeing some of this customization factor into content marketing as market segmentation is being implemented across the board in email marketing and social media. Market segmentation refers to getting to know who your target audience is. For example, are more of your customers men or women? What's the average age?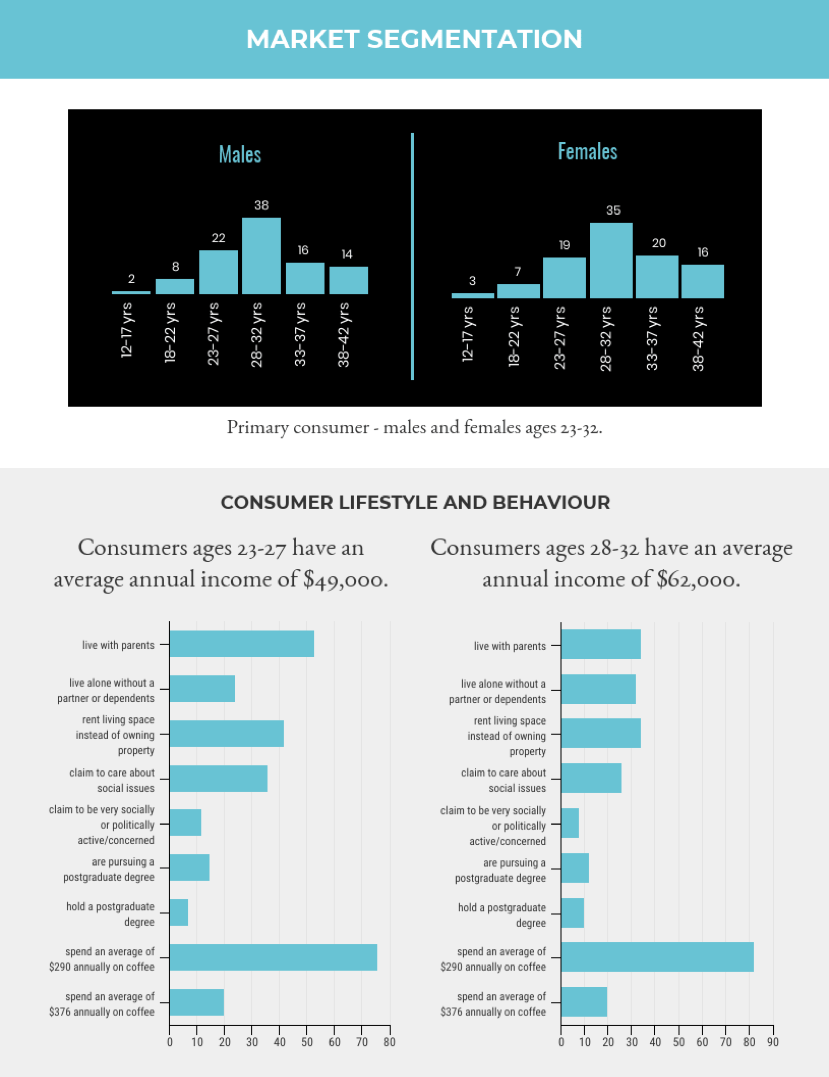 Once you know who your primary customer is, you can begin collecting other types of data such as:
Living situation
Education level
Spending habits
Values and priorities
Future goals
Interests
The aim of content marketing personalization is to create content for each individual customer; they should feel as though content is made specifically for them.
Market segmentation and creating personalized content takes time to plan for and implement.
5. Brands Will Focus on Community-Building
Instead of engaging with the internet at large, consumers are spending more time in groups on Facebook, WhatsApp, Quora, Slack, or Microsoft Teams to interact with their peers.
This will impact how brands target their audiences. It won't be enough to post on a page and expect people to see your content and come to you.
Marketers and brand representatives will need to join groups and make meaningful connections that will help them build communities and give their brand a more human touch.
Community building will not only impact the way marketers and brands reach their audience but how they create visuals and mockups. Content will need to be personalized for the group, rather than focusing on amplifying a brand voice.
6. Content Marketers Will Need to Keep Up With SEO Trends
Google has been adapting its search algorithms over the past few years, and this evolution will continue to take place in the near future.
For one, we are seeing content achieve more traction with long-tail keywords and semantic phrases rather than shorter keyword phrases or single keywords.
This will have a major impact on the way content is written. Focus on writing content that answers a query as those are the search terms that will yield more relevant results.
Image search also needs to be factored into the marketing strategy: Images should have keywords in their file names and alt-text to improve SEO.
Voice search is also going to become a major player. Siri, Alexa, and Cortana are now being widely used over text searches, which explains why long-tail keywords are becoming more useful in search.
This will also affect the way brands create ads on their Google ads manager and how they target their audience on search platforms.
Content marketers can use an SEO checklist to make sure they don't forget any steps:
Include keywords in the title tag
Include target keywords in URL
Make image alt text descriptive so search engines can "see" the image
Include keywords in the image file name
Include keywords in your content but be mindful of keyword density and keep them between 5%-7% of your page's content
Include keywords in the meta description
Create helpful, informative, quality content that will attract traffic and backlinks.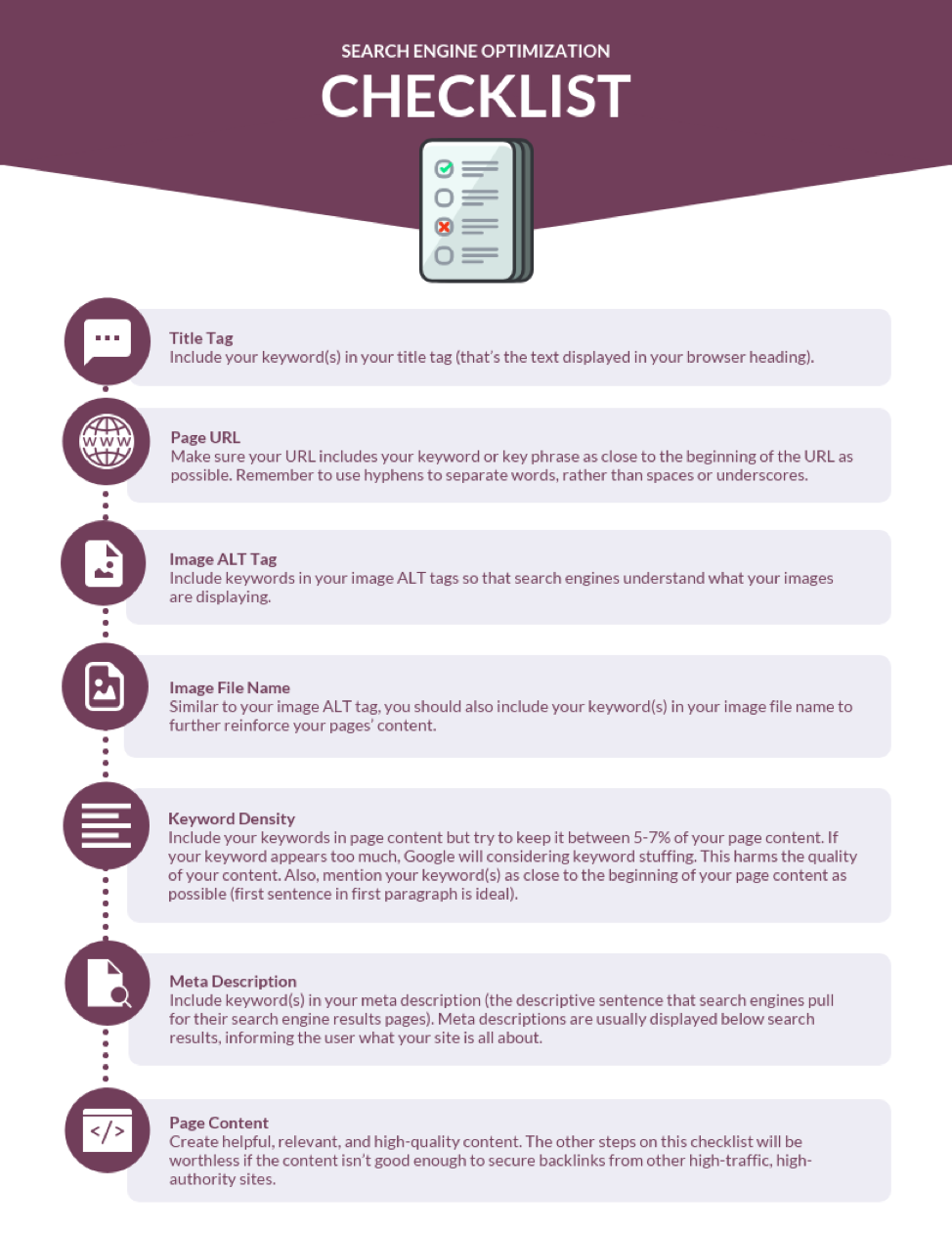 Keeping these technical aspects of content in mind will help marketers create content that is visible to readers.
Brands will need to tailor their search strategy to adapt to these changes if they want their content to be seen by audiences.
7. More Brands Will Collaborate With Each Other
In 2019, brands collaborated with influencers, celebrities, and other brands to increase brand awareness, and we will likely see this trend continue.
For example, Baskin Robbins teamed up with Netflix to promote Stranger Things, and Sephora partnered with the Museum of Ice Cream for an unusual new set of cosmetics.
Brands are also collaborating through guest blogs, as well.
We are going to see brands teaming up even more to spread awareness about complementary products and services, and to tap into each other's audiences.
Brands have been gaining a lot of traction by teaming up with influencers in their niche, and this is going to continue to generate awareness and sales for brands beyond 2020.
Marketers will need to look into their markets and find like-minded brands, influencers, and bloggers who can offer relevant content, while still reaching new audiences.
8. AR Will Become More Popular Than VR
The virtual reality (VR) phenomenon has died down, which is a relief for brands who weren't sure how to tackle VR at low budgets. On the other hand, augmented reality (AR) is picking up pace and will be the top method of creating interactive content in 2020 and beyond.
The reason why AR is dominating VR is because of its ease of use. An app on a phone can create AR elements and environments around people. VR, on the other hand, needs often-expensive headsets to implement.
Additionally, AR is being incorporated into social media through Snapchat and Instagram filters and games.
Brands can now create their own branded filters with AR to make the user experience more immersive and memorable.
For example, glasses companies can use AR filters to allow customers to "try-on" different frames before committing.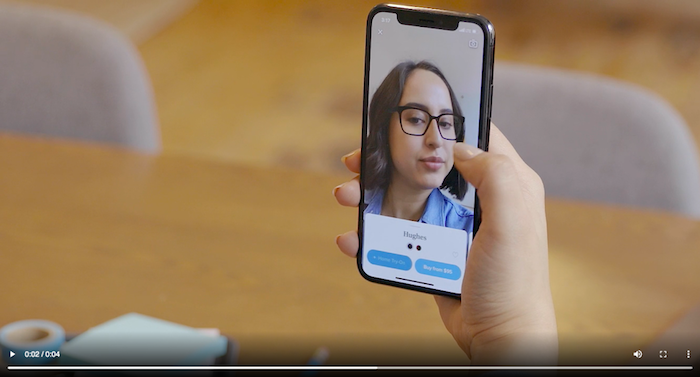 This makes it easy for customers to interact with an e-commerce business's products. Ikea and Sephora, for example, have implemented similar technology, allowing customers to see furniture in their house and try on cosmetic products before buying.
Businesses that use AR to demonstrate and allow customers to "try" the products establish brand trust with customers.
9. Live Video Will Gain Importance
Video marketing has been dominant over the past few years but the metrics haven't quite added up. Video is expensive and time-consuming to produce — Brands have had to replace entire content teams in an effort to focus on video production.
But text-based content marketing is still gaining traction, which means that brands don't need to focus all their efforts on creating video. However, live video content is a different story.
Live video is personal, engaging, and fairly easy to produce. Brands get to put on a human face and people feel more connected because they are seeing a person and not a logo.
This is something that needs to factor into content marketing strategies in 2020 because live video can make a massive difference to your social media numbers without hurting your budget.
Content Marketing Will Evolve in 2020
Content marketing changes all the time and the brands that manage to stay on top of these changes (with the help of digital marketing agencies) are also the ones that continue to make an impact in the digital sphere.
Look at the above trends and how you can slowly adapt your strategy to reflect the changes so your brand can reach its audience how and when they need you.
Need Help Finding a Company?