While there are many channels available for businesses to generate conversions, email marketing tops the list of most effective strategies. Starting with a strong email marketing funnel, then building out advanced tracking processes will have small businesses optimize their efforts for maximum conversions. 
The marketing landscape has evolved at a rapid rate in the 21st Century. Despite the rise of social media, SEO and content marketing, email campaigns have always remained top of the food chain. 
In fact, AeroLeads finds email marketing is considered the most effective means of generating return on investment.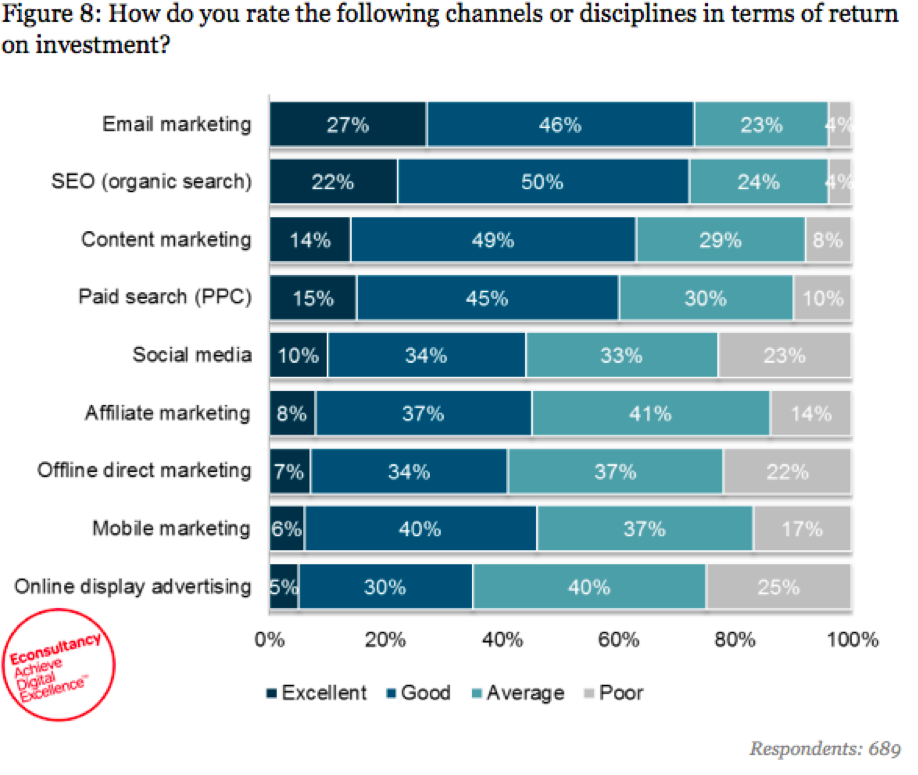 While social media platforms can be great for generating brand awareness, email-based marketing techniques offer businesses the chance to establish connections and a sense of loyalty with their customer. 
With the recent drops in organic reach through social media, email marketing offers direct access to customers through their inbox.
Small business can leverage great copywriting and personalized content to create human connections and increase conversions. 
Email marketing is as effective in boosting conversions as it has ever been. However, many digital marketing agencies are still failing to track their performance in a meaningful way. 
Small businesses should use email marketing funnels as the foundation for their campaigns and conversion tracking efforts by following these steps:
Build an Email Marketing Funnel
Track Top-Line Conversions
Analyze Campaign Performance
Identify Trends with Tracking Tools
Set Up a Coded Tagging System
Analyze Customer Behavior
Implement Updates Based on Findings
Companies that follow these seven steps will be able to effectively track the success of their email marketing campaigns. 
Build an Email Marketing Funnel
The first step for every small business looking to track email conversions is to build their email marketing funnel — outline your customer's journey through your sales pitch for your product or service. 
Both established companies and startups should focus on building and growing their email list. This is the foundation of a successful email marketing funnel. 
Then, start to create personalized and timely emails that resonate with your specific customer-base.
Focus on content that can act as an entry point for consumers interested in your product or services. Avoid stereotypical promotional language and instead, opt for types of branding strategies that can establish trust in your brand.
ConvertKit explains the importance of quality content, and offers a few additional tips:
Be consistent with the cadence of your emails
Read and answer responses from customers
Leverage automated email sequences to plan ahead
Use tiered funnels to meet customers at different points in their sales journey
With a solid email marketing funnel in place, small businesses have a foundation to begin tracking their conversions. 
Track Top-line Conversions
Email campaigns are worth very little if marketers aren't tracking the conversions they make. 
The difference in the number of subscribers recruited to your mailing list will mean very little if you're unable to get anybody to follow up their interest with a purchase. 
To make your email marketing efforts more fruitful, it's important that you utilize the insight available. 
Performing split tests in order to initiate some trial and improvement for your strategies can also be highly effective. Fortunately, there are plenty of advanced services on-hand to make the process of gaining email insights much easier. 
Platforms like MailChimp and Constant Contact are particularly adept at displaying metrics that marketers can build on — such as email open rates, click-through rates and various insights into customer behavior.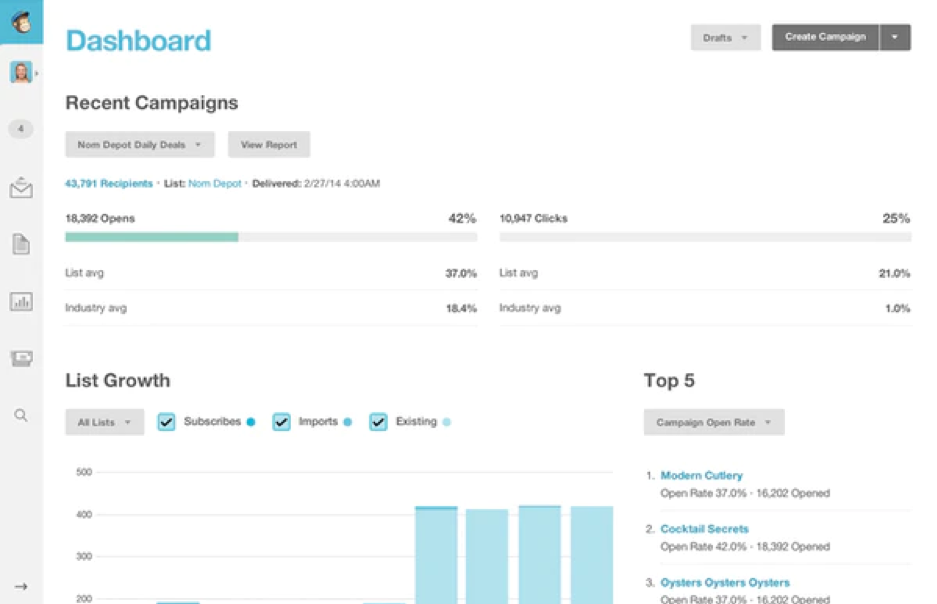 These insights can help you to identify issues in your campaigns faster without taking significant chunks out of your marketing budgets. 
Although email analytics platforms can take a chunk out of your budget, the array of metrics available can help you identify areas to focus on to boost conversions. 
Analyze Campaign Performance
Arguably the most vital tool for marketers to implement is known as "beyond the click tracking," an approach that analyses the path users take once they've arrived onto your website from an embedded email link. 
Beyond the click tracking allows business to monitor customers movement from email click-throughs to specific landing pages. 
Some third-party email services provide more detailed beyond the click tracking than others, so it's important for businesses to understand their priorities before making a commitment. 
Other tracking features to consider in your search are visitor tracking, conversion points, and automatic tagging. These are vital in helping digital marketing and SEO companies track and optimize for conversions.
Two of the most popular platforms are Google Analytics and Finteza — both of which focus heavily on both traffic and UTM tracking.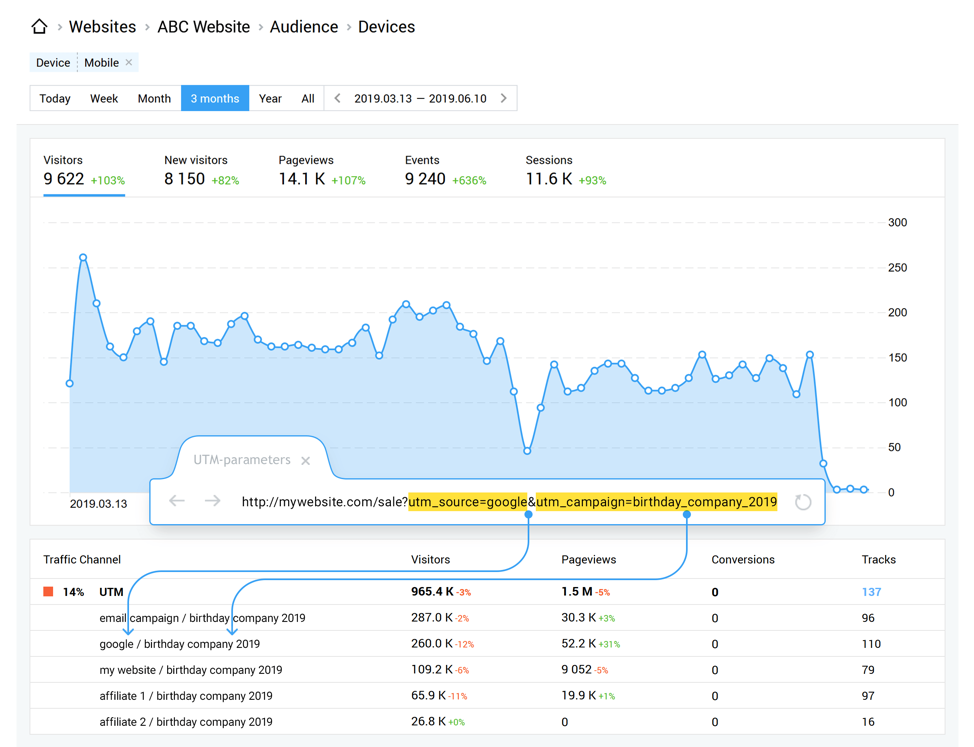 Using third-party tools, small businesses can track key metrics and optimize their campaigns to boost conversion rates. 
Optimize Campaigns With Advanced Tracking Tools
There are few more effective resources for tracking email traffic than Google Analytics. 
The platform is capable of keeping an eye on your email sales performance by establishing custom advanced segments that can follow visitors from email links to specific pages, accurately tracking how specific audiences behave. 
Here we can see the Audience Overview dashboard within Google Analytics.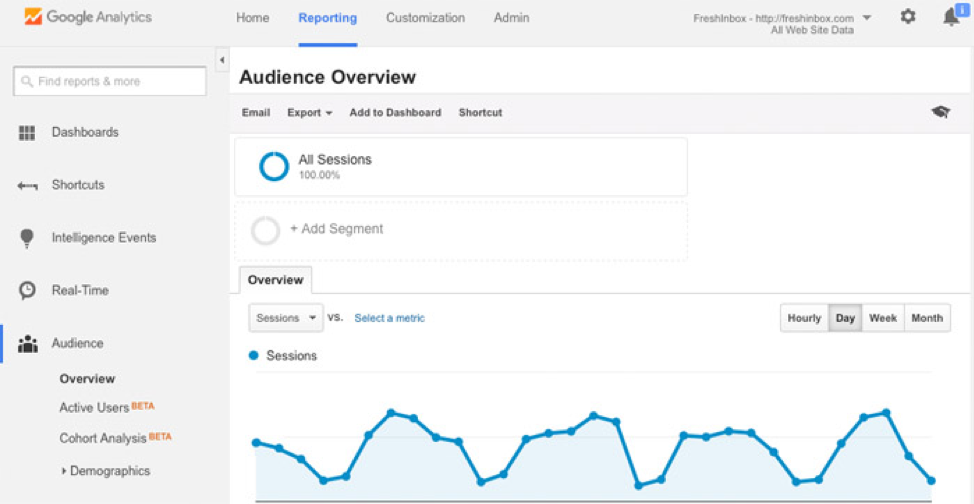 To create an advanced segment for email marketing campaigns within the platform, you'll need to select the advanced segment option from the drop-down menu above the reports section in the dashboard. 
You'll then be presented with the option to 'Create New Segment' while selecting to track email arrivals.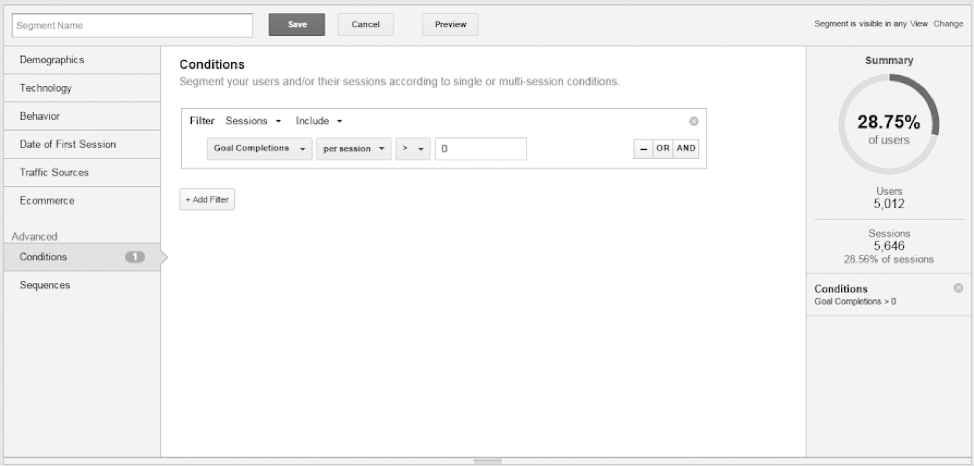 You will be able to add certain conditions to the segments you create, and a summary will provide a percentage indicator of the size of your visitors that you'll be dealing with by the margins you set up. 
This advanced tool is one example of how better tracking can help small businesses optimize their campaigns and increase conversions. 
Set Up a Coded Tagging System
An imperative part of email marketing and comes in the form of creating tracking systems to help you to figure out which campaigns are performing better than others. 
To effectively track your email campaigns, ensure that embedded links within your emails direct users to landing pages that are tagged with tracking parameters.
Typically, these parameters involve a series of relevant 'name-value' pairs for ease of identification. 
They also tend to refer to any text that follows a '?' within a website URL. 
Above, we can see a series of examples referring to how tagging can work in relation to various URL addresses. 
Just in case you were wondering about the frequency in which "utm" is appearing in the examples above — it's an abbreviation of Urchin Tracking Module, which is a system Google uses to track webpages. 
If you've adopted Google Analytics as your platform of choice for monitoring your email campaign efforts, be sure to acquaint yourself with Google's Campaign URL Builder function. 
The feature enables marketers to add parameters for specific pages redirected from various email campaigns.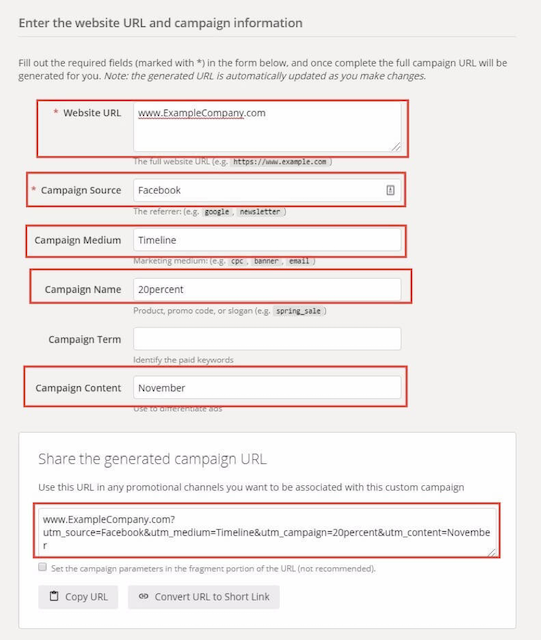 If you're looking to construct a newsletter that's sent out on a weekly or monthly basis, it could be worth writing a script that creates an HTML page with tagged links readily included for ease of reference. 
Coded tagging systems like those outlined above can help small businesses track conversation more efficiently. 
Analyze Customer Response and Behavior
Many third-party platforms can also help track user behavior on your website.
Premium analytics platforms like Vero offer comprehensive reporting methods detailing customer conversions resulting from email click-throughs.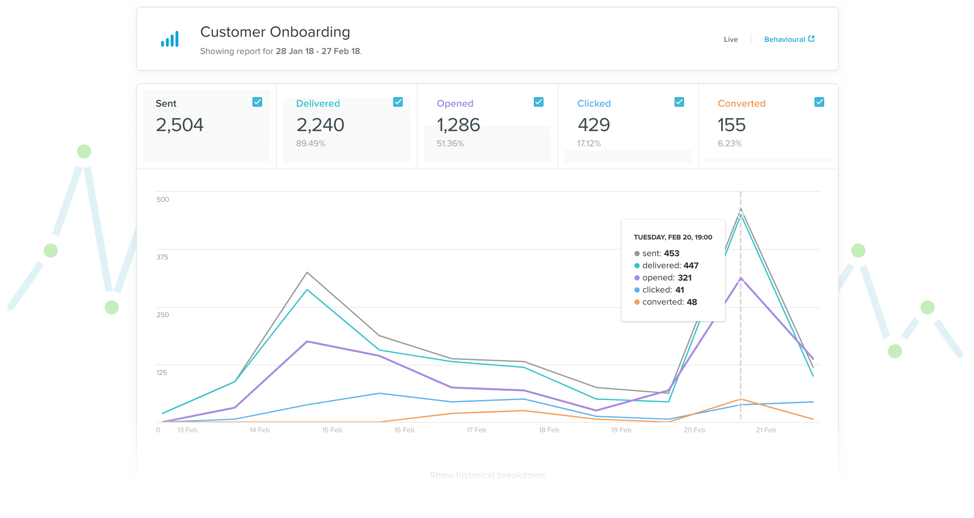 Vero's extensive reporting is effectively compiled into digestible visualizations that clearly display the framework of each email campaign. 
Rather than simply looking into email open rates and click-through metrics, marketers can fully monitor their conversions combined with user behavior, which can be useful in understanding the real ROI linked to specific email marketing strategies. 
While there are certainly a lot of platforms to help businesses understand who reads their emails and who visits their website, many of these tools can't offer the wealth of insight into consumer behavior.
Understanding user behavior is key to fully determine the success of email marketing campaigns.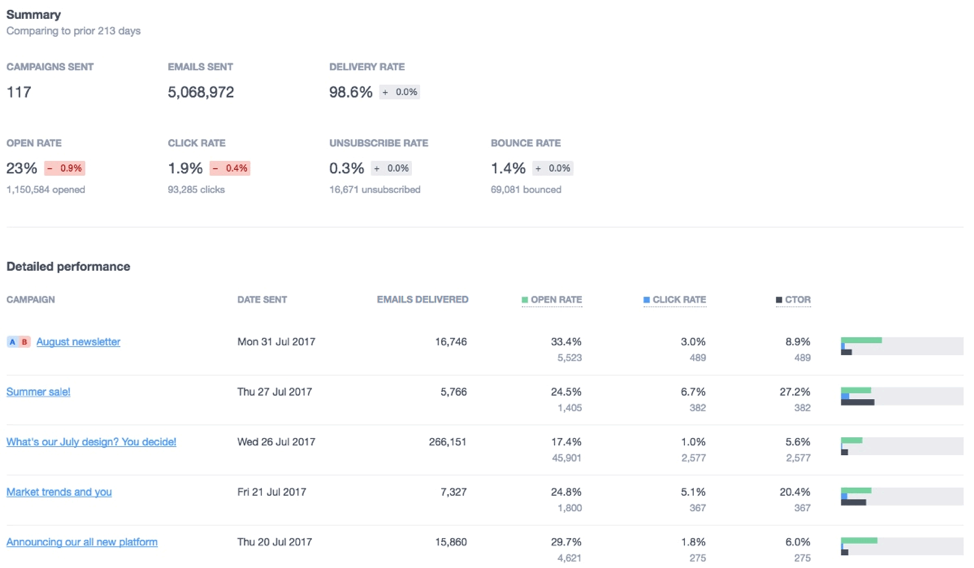 Campaign Monitor has pioneered its click-to-open rate (CTOR), which further illuminates the insights a business can receive into the performance of its campaigns. 
Learning more about the behavior of subscribers is vital in providing small businesses with a fuller picture of their success.
Implement Updates Based on Findings
After following these steps, small businesses need to focus on continuously improving and iterating on their email marketing funnels and conversion strategies. 
Additionally, email marketing and content typically go hand-in-hand. While metrics are important, marketers need to also put in the work to ensure their email messaging is appealing and welcoming for potential customers.
Content helps to build a rapport between businesses and their customers, laying an effective foundation for a sales funnel. 
The world of marketing has become more competitive and more technically advanced than ever before with the rise of social media marketing.
Amidst newer, more intrinsic insights, old fashioned email marketing has remained an unmovable force throughout. 
With the right blend of research, investment, analysis, and iteration, more marketers have the potential to save money while maximizing their conversion rate. 
All they need to do is know how to interpret the insights gained from their sales funnel.
 
Need Help Finding a Company?