Elaine Margrethe Alcantara
5/17/2023
Local SEO is raved on by many digital marketing professionals and business owners, and all the hype about it is there for good reason. There are plenty of points local SEO can prove to show why businesses should invest their resources and work to rank higher on local searches.
Competition in the SEO scene is brutal, especially against major brands and large companies with seemingly abundant resources. Trying to come toe to toe against them over search results is more than a daunting task for a small business. There is no use for a family-owned local Italian restaurant to try and outperform a massive chain restaurant like Olive Garden for the same search results. They will only end up burning cash trying to do so.
With Local SEO, it's about knowing where you should focus to reach the most important audience for your business efficiently. In this piece, we'll give you a clearer idea of what types of businesses should deploy a local SEO strategy and its advantages so that you can make an informed decision on your next investment.
Find the best local SEO companies for your project on Visual Objects. 
What is Local SEO?
As search engine optimization becomes more integral to helping businesses grow, local SEO has become popular among marketers and business owners. It is a specialized SEO strategy that is focused on boosting the visibility of websites on local search engine results.
The internet has become a reliable means for consumers to gather data about certain products and find services they need. According to data collected from Google's searches and reviews, consumers visit approximately 1.5 billion physical locations they've seen on the search engine every month.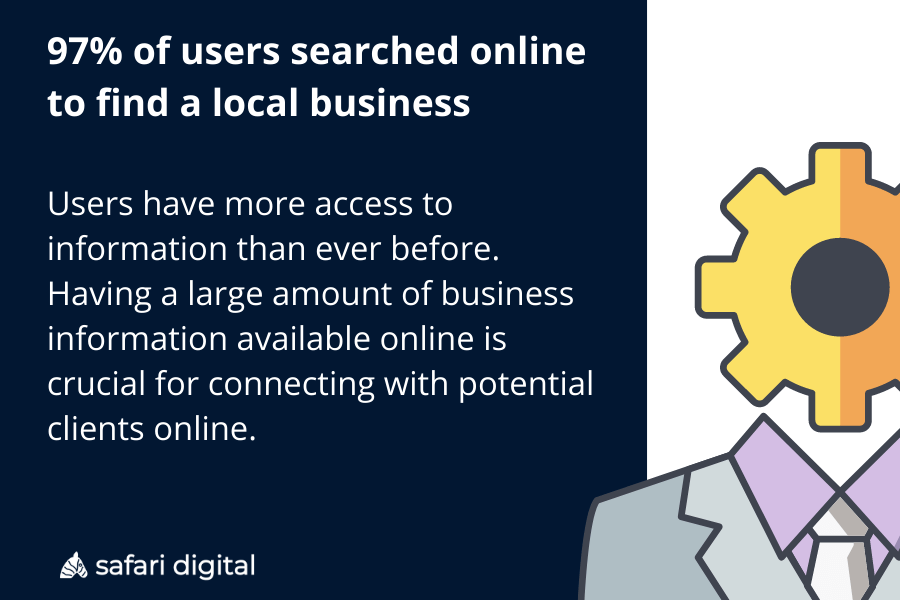 Source: safari digital
See, Google's algorithm shows browsers the closest results when they search, even if they don't include "near me". Because of the number of websites and competitors online, local SEO can help you directly reach those customers in your specific area.
Local SEO has been around the block for quite some time now but was limited then as desktop computers were the primary devices used by consumers before. The mobile shift has accelerated the demand for the strategy as consumers depend on their mobile devices to find general information. 
Who Needs Local SEO?
The best answer to this question is any business that has a physical location or store needs local SEO. Any business, regardless of type, size, and industry, can reap its benefits. Gyms, real estate firms, healthcare providers, and restaurants will struggle to gain traction without local SEO in their digital marketing lineup.
Having a physical location for your business isn't the only criterion that qualifies you from needing local SEO. Services like plumbing, gardening, and home renovation also require it.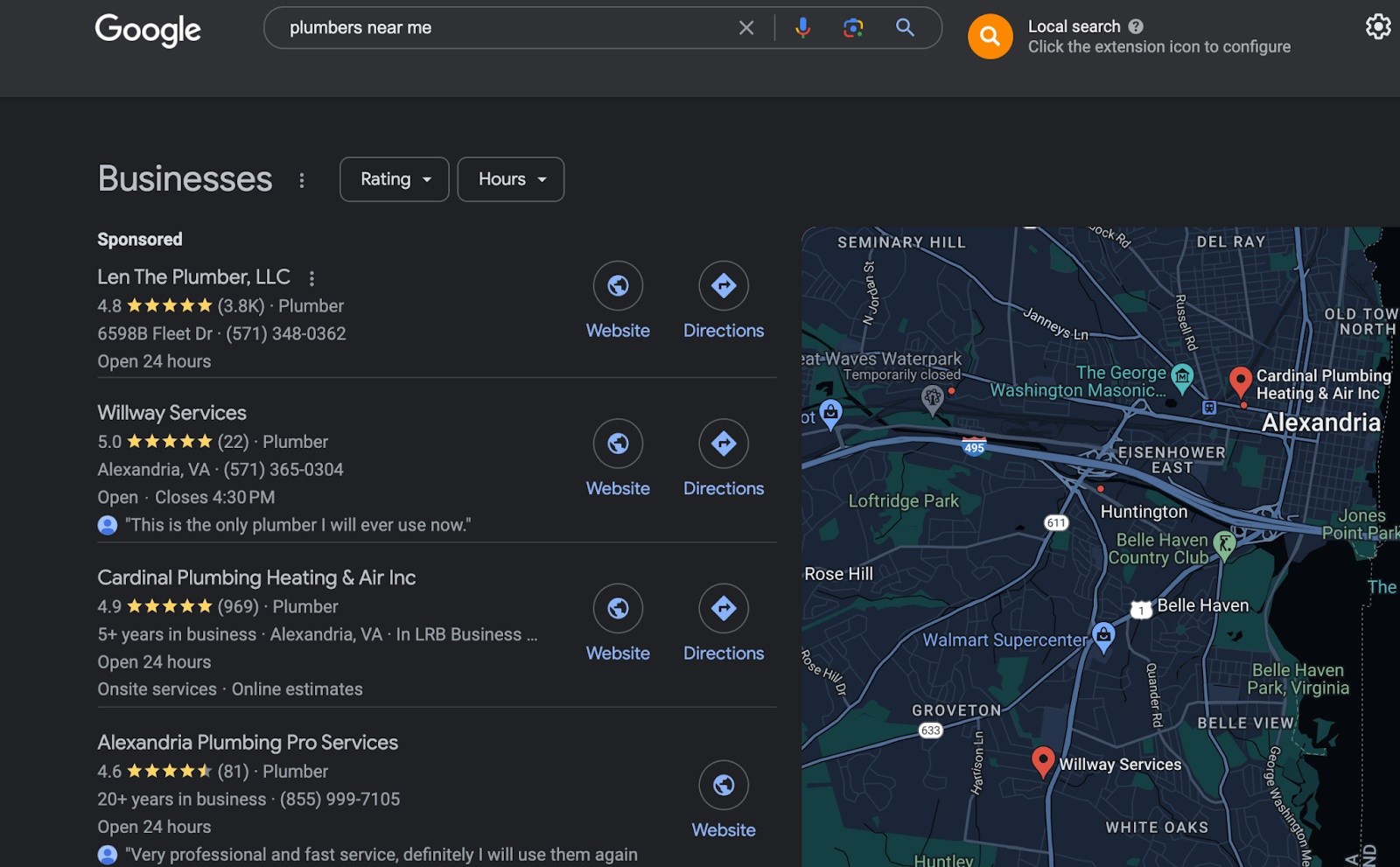 Check out your local competition. As companies become more savvy with digital marketing, you can expect that your competitors are also investing in local SEO. If they are dominating local search rankings, maybe your company is missing out on its benefits. 
Advantages of Local SEO
Local SEO can be a great addition to your marketing strategy; and if you're still unsure whether you should invest in it, here's a rundown of the major benefits of local SEO:
Reach Specific Audience
Local SEO has a higher chance of converting your target audience into sales or customers. Around 80% of local searches are converted into sales.
The strategy is not just for local customers. It's vital to attracting travelers unfamiliar with your location.
Think about this, a tourist is visiting your city and they are looking for a nearby restaurant where they can dine.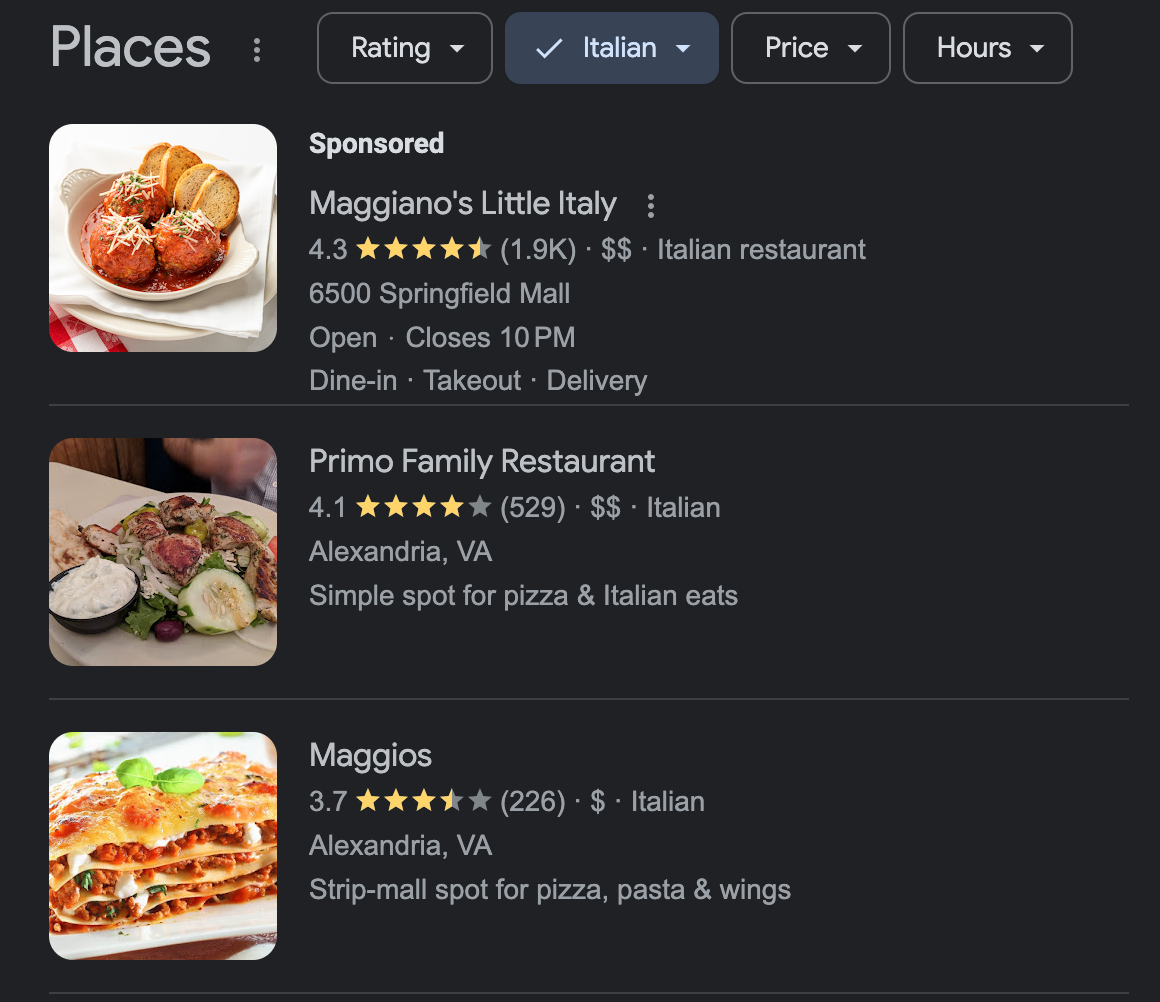 Most likely, they wouldn't go out looking for another fast food chain and will prefer to dine where locals go. They will use their mobile phones to search for a good place to eat, and that's where local SEO comes in.
Since Google will know their location, search results will show the nearest local business to them. It's important to invest in local SEO strategies to ensure your restaurant is what they will first find upon searching.
Because of the convenience of searching on mobile phones, "near me" searches have drastically increased by 500% in recent years. 88% of those mobile searches lead to a store visit or purchase within a week.
Build Credibility within the Local Area
As your local visibility improve, so does your credibility. Imagine yourself in your potential customer's shoes – would you trust a business without any online presence? The truth is some people may assume that your products or services aren't as good as the ones with a substantial online presence.
New customers will be drawn to small businesses that appear higher on local search results as they associate that with better credibility. A local SEO tactic that can help establish your business's credibility is earning local backlinks to boost your search engine ranks and authority.
Drive Organic Traffic
By applying the best local SEO techniques, you can drive organic traffic to your website. Optimizing your site for local search makes sure that browsers see your business, and those browsers can turn into leads, sales, and subscriptions.
Compared to other means of acquiring traffic, like PPC, local SEO is more cost-effective. You won't need to worry about additional ad fees that can pile up. It is more worth it because local searches have higher buyer intent.
Read this if you're planning to allocate an SEO budget: "SEO Services Pricing Guide 2023"
Boost ROI
Implementing local SEO tactics can boost revenue growth notably faster compared to businesses that don't implement local SEO. Here is a checklist of practices to make sure you're getting the most results out of your local SEO efforts:
Optimize your business listing on Google My Business
Monitor your business on local directories 
Manage online reviews received on Yelp
Acquire local citations 
Keep track of possible duplicate listings
Always make sure your phone number and contact details are accurate
Link your social media accounts to your website
Every business owner wants to see good ROI from their investments, and 40% of local SEO campaigns generate 500% more. 
Gain the Competitive Edge with Local SEO
The answer is simple and clear —  yes, your business needs to invest in local SEO, especially if it fits the criteria described above. Knowing your business is key to understanding whether you should invest in the strategy.
There is no reason why you should ignore local SEO and its benefits. If those points encourage you to start working on your local search engine needs, the next step you can take is to work with the best local SEO companies on Visual Objects. Schedule a consultation with the top firm to learn more about local SEO.
Additional Reading:
Need Help Finding a Company?