This article is a comprehensive guide on the latest SEO trends to boost your traffic. It will help you understand the factors that Google uses to rank your site and how to improve your ranking.
 
Whether you're a seasoned entrepreneur or a newbie blogger, you should make efforts to reach out to your target audience. But, you need to optimize your site properly to reach them.
This is where SEO (Search Engine Optimization) comes in. It's a set of strategies used to fetch potential customers and boost your site's traffic. If your site is SEO friendly, it will most likely appear on the first page of Google search results or SERPs. 
Did you know that Google uses more than 200 factors to rank sites?  Businesses need to be aware of the latest SEO trends to fetch more traffic. Use this post to stay ahead of the game. 
Hire an SEO agency to help boost your company's web traffic.
SEO Trends to Boost Your Traffic
1. User-Focused Content 
Before getting into the nitty-gritty of SEO, you need to understand the basics - user-focused content. No matter how amazingly SEO-optimized your website is, things won't work if the content doesn't reach out to the user. 
So, you need to ask yourself these questions while creating content - 
Does it offer any value to the reader? 
Does it highlight the authenticity of my brand? 
Will it help a reader make a well-informed decision? 
If your content answers all these questions, you're golden! When you create content that puts yourself in the reader's shoes, you connect with them better. Moreover, readers will trust your brand and come back for more. 
And guess what? Google will realize this too and improve your ranking! It will automatically boost your traffic. So, while developing content, try your best to answer the audience's questions. 
Tip: Always have a target audience in mind and a buyer's persona while crafting content. 
2. The Impact of BERT
BERT stands for Bidirectional Encoder Representations from Transformers. It is an algorithm that uses machine learning and natural language processing to figure out what users are looking for. It can determine the intent of a searcher easily.
It also means that sites that don't match this content-intent structure won't rank well. 
For instance, if a user searches for "content writing," they might want to know more about it. But if the keyword is "content writing services," the user may be looking for content writing companies. This type of keyword is called a multi-intent keyword. It's because the user may also be searching for a content writing services company for a job.
Writing SEO-friendly content that supports BERT? Here's what you need to remember –
Before crafting content, search for the keyword you want to rank. Take a look at the related searches at the bottom of the page. It will help your content match the user's intent.
You can conduct SERP analysis and develop keyword-focused content to bring more traffic. 
With these tactics in mind, making your content SEO-friendly will be a breeze. 
3. Video Marketing 
As a marketer, it's high time that you understood that video is here to rule.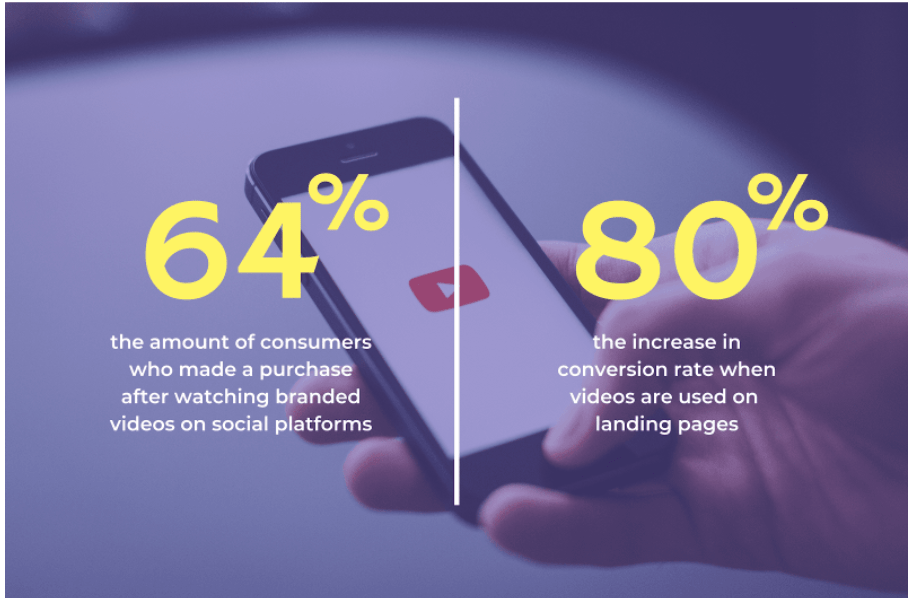 That's why 85% of the most successful brands use videos to increase their traffic. So, it's a fantastic way to bring in more visitors and convert them into customers real fast. You need to understand the type of videos that suit your product or service. 
Video Marketing Tips:
If your brand is simple, like a t-shirt company, you can develop short and catchy videos highlighting your collections. Don't forget to add some peppy background scores. 
If you're offering is a little complicated, like a solar smartwatch, videos have to be longer explaining all the details.  
YouTube is one platform that all businesses can use for their video marketing projects. 
Utilizing YouTube
Your business can make YouTube videos that send your viewers to your main site. Start by giving a catchy name to your YouTube channel. Also, make sure the channel's description is fun and interesting.
You have to mind your keywords here too. Type in your video's subject on YouTube and check out the suggestions that appear on the search bar. These are related keywords that you can use to name your videos.
For example, Red Bull has over 3 million subscribers on YouTube and gained tons of traffic via their In the Red Bull Studio video series.  
Video marketing is the way of the future for many business SEO strategies. 
4. Core Web Vitals 
Google has announced that it's going to make ranking more challenging by adding Core Web Vitals. They are a set of user experience metrics that primarily focus on one aspect - page loading speed.

The aim here is to enhance visitors' experience with every website. 
If you want to know all about it, you can check out the Google Search Central Blog.
Getting overwhelmed? Focus on these Core Web Vital metrics – 
Largest Contentful Paint (LCP) – This measures the main page content loading speed (within 2.5 seconds) 
Cumulative Layout Shift (CLS) - Measures the degree of layout shifts on the page (less than 0.1)
First Input Delay (FID) - This measures how fast and user can interact with the site's content after loading (within 100 milliseconds)   
Experiment with core vitals to improve your SEO ranking. 
5. Reputable Backlinks
While ranking your website, Google will check how authoritative and commendable the content is. If the search engine finds that your site is trustworthy and authentic, your ranking automatically spikes up. 
Besides developing high-quality SEO content that answers all your reader's questions, you have to earn backlinks. 
If Google finds a well-known brand linking back to your page content, it assumes that you're reputed too. As a result, your SEO is boosted, and you generate more traffic. 
Sweetwater's Backlinking Game 
For instance, Sweetwater is one of the masters of using backlinks to boost SEO. They have earned a backlink from Wikipedia for a short article on True Stereo. 
As Wikipedia is one of the top-ranking websites on Google, such a valuable backlink puts Sweetwater on top when you search for "true stereo."    
To earn backlinks, you can check out reputed websites in your niche and find broken links. Then, you can ask those websites to replace those inactive links with links to your web page. This way, your ranking will enhance, and the reputed site's broken link will be taken care of. 
6. Detailed Knowledge Graphs
Another fantastic way of boosting organic traffic is by a knowledge graph. Knowledge graphs are simple boxes that represent information about your brand or business. 
Google picks your brand's information, products, target market info, and other relevant data to develop a framework. It then creates a knowledge graph based on this framework. 
So, when someone searches about your brand or product, these knowledge graphs appear at the top of any SERP. Although you might have come across these boxes, Google is developing more detailed knowledge graphs for users.   
You need to use this to your advantage by following these steps – 
Optimize your company's digital presence by keeping all the necessary details consistent across various channels, including social media. 
Keep all necessary information up to date. It will help Google to rank you better and web crawlers to locate you quickly.   
Apple's Knowledge Graphs 
Apple keeps its info very precise and detailed. You'll know almost everything about them by just searching the keyboard "apple."
Their knowledge graph contains the following data - 
Company info 
Official website address 
Company address 
Headquarters  
Stock price 
Products  
Founders 
All of this information is relevant to users looking to know a company's brand. 
7. Mobile-friendly SEO 
Google is now planning to focus more on mobile-friendly sites rather than desktop sites. Therefore, Google's web crawlers will add more mobile-friendly sites to their search index. 
Your business will have to improve page responsiveness, loading speech, content arrangement, and interactivity. In short, it's best to follow the mobile-first approach and then think about the desktop site.
Huffington Post's Mobile Friendly Content
The Huffington Post's mobile website arranges the articles and entire content in a very readable format.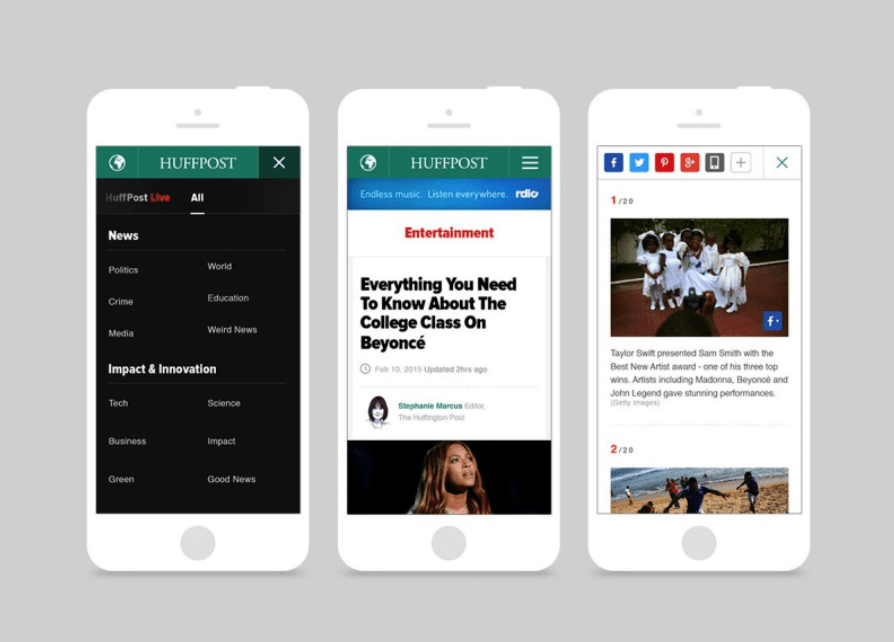 They also modify their headlines to make things more skimmable. In addition, they haven't stuffed their homepage with too much content. 
There's an easily clickable hamburger menu at the top left, which will let you know about the different categories on the page.
Your company should plan on focusing on mobile-friendly content to improve site conversions and other factors. 
SEO Trends: Tips to Boost Traffic 
SEO has come a long way from just optimizing meta titles and primary keywords. 
Besides these tips, here are some simple pointers to boost organic traffic to your site – 
Perform extensive keyword research and use them organically in your page content 
Write more guest posts to increase traffic, rankings and generate backlinks 
Keep your company profile active on social media platforms 
Start a blog and post high-quality content regularly 
Contact SEO content writing services to revamp your page content 
Apart from all the strategies mentioned above, you have to maintain the originality and quality of your content. At the end of the day, this will help you target the right audience, even if you fall behind in terms of SEO.       
Additional Reading:
Need Help Finding a Company?