A bespoke website design can tailor to any business and client needs. To create a successful new website that matches a company's brand identity and consumer expectations, businesses should consider investing in a bespoke web design for their next project. 
Updated October 19, 2022
What Is Bespoke Website Design?
When it comes to bespoke website design, the sky's the limit for developers and designers.
Bespoke website design is when a web platform is designed and built for a specific set of users or a purpose. It differs from websites that are based on themes and other templates. 
A site that uses bespoke website design can align directly with your business processes and be completely personalized. 
With bespoke website design, developers must start from scratch with specific business goals, functionalities, and features in mind to create a great website. 
Explore website design services for your bespoke design project. 
Features of Bespoke Website Design
As previously mentioned, bespoke website designs are customized according to your specific requirements. Because of this, certain features and functionality can stand out from other website design types.
Because of its uniqueness, designers and developers that follow a bespoke website design model can craft the website to include creative website content. 
Headspace, a meditation tool, uses a unique design trick on their homepage.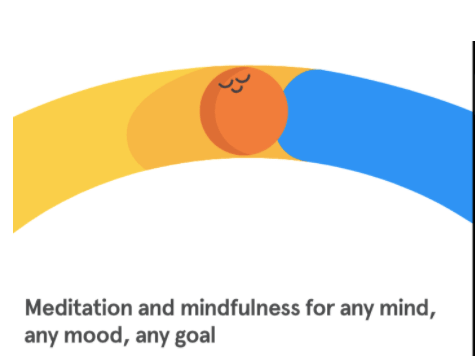 As you scroll through the website, the orange smiley face moves through the yellow, orange, and blue archway. 
This creative design attracts users to read through the website's meditation offerings to see what best fits their needs.
Using bespoke website design gives your business a competitive edge by enhancing your customer experience. 
With the help of a cool website design, you can be one step closer to overcoming your rivals and attracting their business. 
Interested in learning more about usability? Explore 'Five Elements of UX Design'
Uses of Bespoke Website Design
In addition to adding unique interactive elements, bespoke website design is the perfect technique for companies looking to interact with their customers and users.
Customer care and experience is everything in this day and age. Responsiveness and patience can go a long way with customers.
Businesses can guide their developers to use bespoke website design tactics on the user interface of a site that will better meet customer needs. For example, a responsive chatbot with various options is a great way to encourage customers to interact with the platform during their user journey.
Social media and other digital marketing platforms also invest in bespoke website design. Social media is full of breaking news and thought-provoking content. Businesses are putting an emphasis on social strategy, and building a website with a bespoke website design model is a great way to continue that trend.
At the start of your bespoke website design, businesses can incorporate social media like a mention-feed that pulls from Twitter.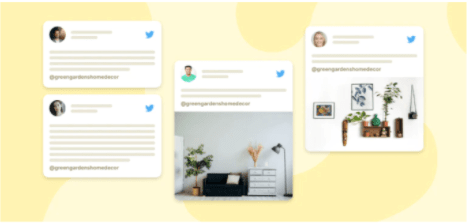 Features that emphasize the importance of customer involvement and experience can easily fit within your company's social media aesthetic and bespoke website design. 
For small business insights on web design, check out our 2022 small business survey report. 
Advantages of Bespoke Website Design
If you've noticed a lot of similar-looking websites in recent years, it's because they were built using a theme: the opposite of the bespoke website design model. 
Your custom website, using a bespoke website design model, can be built to fit your business needs without the restrictions of a template. You can choose to add custom website features and interactive elements. It is a flexible option, meaning that your website can adapt frequently. 
With bespoke options, developers can also implement more security options. Since that team is writing the code themselves, they have complete control over what's running on the website. This lessens the risk of vulnerabilities and hackers. 
Along with the security aspect, time and cost play a factor as well. Custom products using a bespoke website design model can be fixed quickly by the skilled web development teams that make your company a priority. There is no need to wait for a plugin update or involvement from an outside party. Since it is a custom solution, any flaws can be found quicker, no matter the urgency!
Another important advantage of a bespoke website design is that there is sole ownership for the business. The system is yours, and you can adjust it to grow to the demands of your target audience and scale your online presence accordingly. There is no reliance on third-party plugins or systems; a bespoke website is all yours. 
Businesses Should Use Bespoke Website Design for Future Projects
When comparing bespoke website design to other design techniques like modular web design, there is no right or wrong answer.
It's all about what works best for your business or e-commerce website.
Bespoke website design allows you to be more flexible with your offerings, bring uniqueness to your market, and have your website grow along with your business. 
A bespoke website design option also allows for more customization and security. 
A website is something for your business to take pride in – consider all of your website design options before selecting one for your next website development or design project. 
Hire a web design agency to build a user-friendly website for your target audience and business goals. 
Additional Reading:
Need Help Finding a Company?