Four web design challenges businesses often face include ensuring mobile responsiveness, avoiding project creep, ensuring quick site speed, and optimizing for user experience. Recognizing these challenges helps businesses design effective websites that match user expectations and help them achieve success online. 
As more and more business is done online, websites are becoming increasingly important for businesses across all industries. In this day and age, it really is vital to have some sort of online presence, and it doesn't matter what line of work you're in, a business website is always an essential tool for building awareness of your brand, generating leads, and making sales too.
But it's not enough to simply have a business website. You need a defined website strategy that is based around a high-quality business website that is: 
Attractive

Engaging

Fast 

Functional 
Many businesses encounter web design challenges when trying to make these kinds of sites. 
Statistics show that users can form an opinion on your site within the first second of seeing it, and over half of internet users will not recommend businesses with poorly-designed mobile sites. Meanwhile, many more will refuse to do business with companies that have slow, ugly, or obtuse site designs. 
Use this guide or seek advice from a web designer to review most common web design challenges you might encounter and how to deal with them to make your site the best it can be. 
1. Responsiveness
More and more regularly, people are using their phones and tablets to access websites and buy from businesses. And one common web design challenge you may encounter is making sure that your site actually works well on such devices.
Mobile site performance is paramount for meeting users where they are: Nearly half of people said that they feel frustrated when visiting a site that isn't mobile-friendly. Over half of users added that a bad mobile experience made them less likely to engage with a company.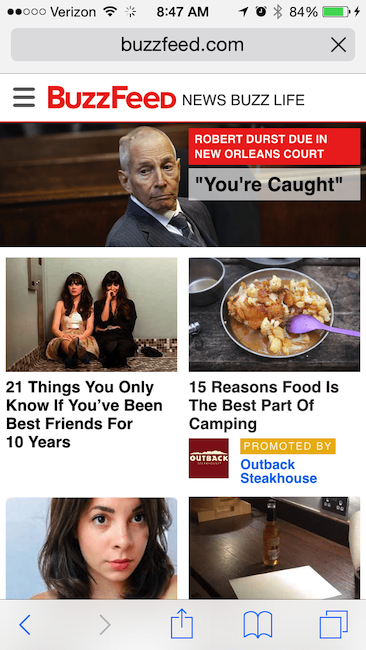 Companies like Buzzfeed have shown great ways to deal with this web design challenge. The Buzzfeed mobile site is really nicely-designed and works very smoothly across different devices and screen sizes.
It features large buttons that are easy to tap, as well as a simple menu to navigate around from page to page.
2. Project Creep
Project creep is when you start off with a plan for your web design and have a clear idea in mind, but the plan starts to change over time as new ideas and features start being added in. This can cause the original vision to deviate and disrupt your web design timeline. It may also lead to added costs, more bugs, and greater difficulties for your development team.
A good way to avoid creep is to set out a clear web design strategy right from the start and stick to it. It's also wise to try and keep your website as simple as it can be. The Quotery website is an oft-cited example of clean, minimalistic design that manages to be both functional and elegant all at once.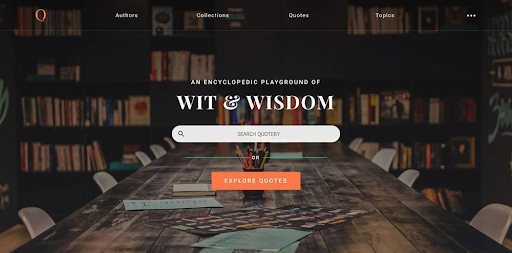 There's no need to add lots of different pages, sections, and features or clutter the design.  
3. Speed and Load Times
People have grown accustomed to on-demand services and rapid responses. If they arrive on a site that is slow to load, it's only natural that they will be quick to move on: 39% of people will simply stop engaging with a site if it's slow to load. Many of those people will then head straight to a rival site.
Fashion retailer H&M, for example, has among the quickest load times among top-trafficked e-commerce sites.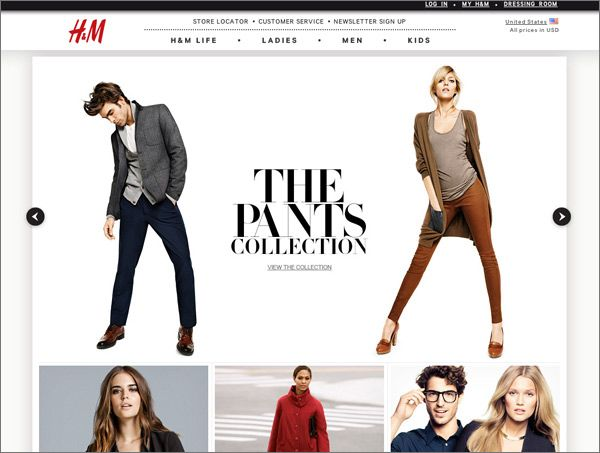 This is particularly impressive when we see that the site has a lot of visual content like product images, as well as many pages for all of its products.
4. Effective User Experience
User experience (UX) is one of the biggest factors to think about when designing a website. You need to make sure that your site's UX is as appealing, engaging, and enjoyable as possible. 
This can make all the difference, because if people don't enjoy their time on a site, they'll be far less likely to use it again in the future. 
Skyscanner, a flight comparison site offers UX that is comfortable and easy to understand, which is actually somewhat unique among flight comparison software and tools. 
One study showed that 94% of negative feedback about websites is related to their design. To make your website's design as appealing and usable as possible, consider partnering with a user experience design firm. 
Recognizing Key Web Design Challenges Will Help to Create an Effective Website 
There will inevitably be web design challenges that arise when you make your business website or try to improve your site's existing design. However, no matter what problem you face, there are always solutions out there to help out – use these common challenges, and examples of how certain businesses have addressed them, to navigate you through the web design process
Need Help Finding a Company?