This article has outlined seven key approaches that marketers can use to adapt their conversion funnels according to their customers' spending abilities. Although recessions are never easy to navigate, they can be a great opportunity to discover new audiences and accelerate expansions into new markets.
2022 has served as a sobering wake-up call for businesses that had been flourishing throughout the sustained period of across-the-board growth in late 2020 and 2021. Today, as supply chain disruptions, record-breaking inflation rates, Russia's war in Ukraine, and a far-reaching cost-of-living crisis all point to a period of recession, it's never been more important for companies to look at building a sustainable and measured conversion funnel. 
Although many businesses have been forced to reassess their growth projections following the second-worst financial quarter recorded since the 2008 market crash, there's no reason why marketers should curb their ambition and optimism for winning new conversions. 
With this in mind, let's take a look at seven key approaches that you can use in order to recession-proof your conversion funnels to continue welcoming new customers to your business:
Approaches to Recession-Proof Your Conversion Funnels
Hire a digital marketing agency to support your business. 
Enlist the Right Tools to Help Optimize your Funnel
Periods of recession are naturally profoundly difficult for businesses to navigate. Existing sales funnels can be rendered ineffective as consumers lose their buying power, so the emphasis must turn towards utilizing the right tools to bolster your efforts. 
Platforms like Google Analytics, which offers free insight into site performance are absolutely essential to keep up with the changing consumer climate. Likewise, tools like Mixpanel, Heap, and Amplitude can be excellent for user-level tracking. 
If you operate as a mobile app also, tools like AppsFlyer can help to highlight where mobile installs came from–whether it's a paid ad or social media recommendation. This can be a great money-saving measure whilst optimizing the most effective avenues of advertising.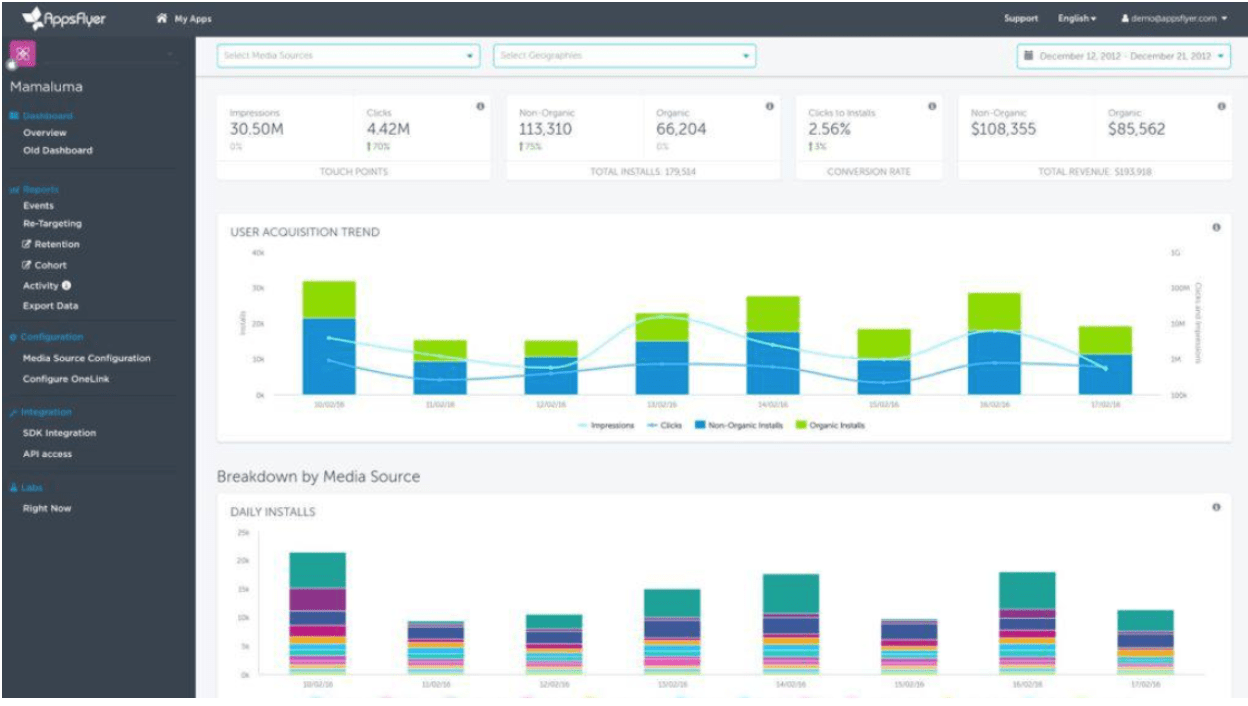 Although the prospect of embracing more tools can be daunting, they can form an effective buffer to mitigate lost conversion rates through better insights and actionable advice. 
Additional Reading: '5 Advertising Medium Types for Businesses'
Scout Out Untapped Customers
Although they can be tough for businesses, economic downturns can also provide a little breathing room for discovering new audiences and accelerating expansions into new markets. Due to the slowing down of consumer activity, marketers have the freedom to ask questions like 'who are the audiences that we've been unable to reach until now? What demographics do analytics suggest we look to?'
Whilst recessions are difficult times for ramping up spending, evidence actually indicates that these downturns can be fruitful times to invest in marketing. Increasing operations in a recession delivers the perception of stability to customers, and offers more of a chance to gain brand recognition whilst rivals are slowing down their advertising spend. 
To action this, look to pair cash-strapped customers who are reconsidering their spending with cost-effective campaigns aimed at new target audiences. However, it's important to avoid neglecting existing customers when allocating more investment towards discovering untapped new audiences. 
Don't be Afraid to Utilize Trial and Error Analytics
Recessions can be a good time to try new things and act on the insights offered up by analytical engines. This is because a slowdown in consumer spending means that businesses are free to allocate less time to optimizing their most successful revenue streams and instead seek out new markets to keep things ticking over. 
Furthermore, recessions bring with them a fundamental change in consumer behavior, which is likely to be compounded by shifting attitudes in the wake of the COVID-19 pandemic and rise of WFH. 
In preparation for operating in a downturn, it's worth seeking out the insights offered by Google Analytics, or your favored analytical engine and dedicating time to acting on the platform's recommendations in order to find new appeal online.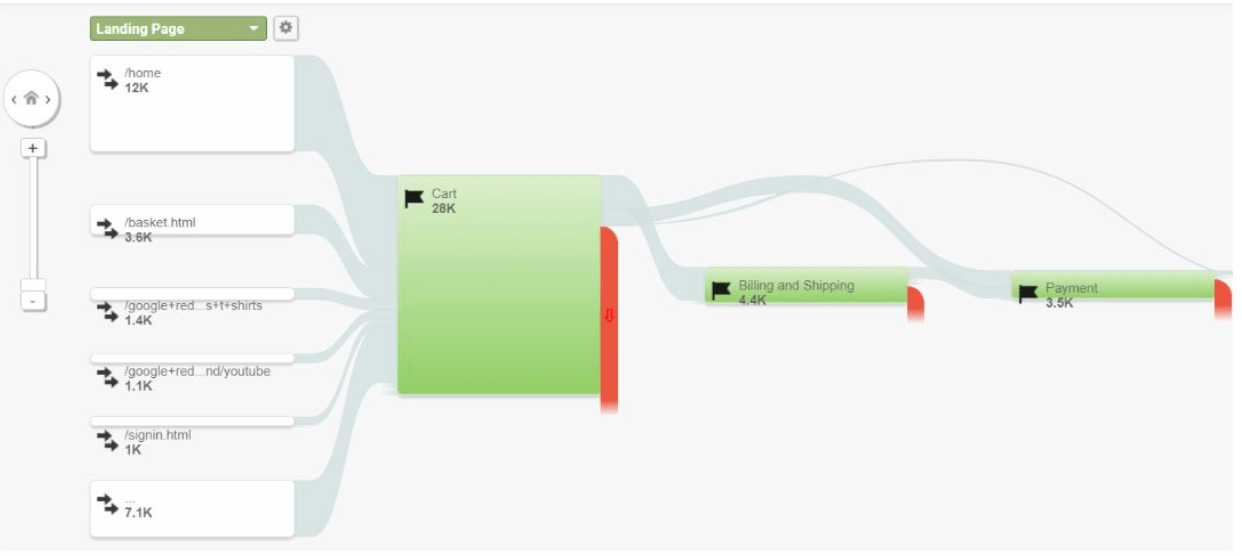 Deconstruct your existing funnel stage by stage, and look to highlighted pain points for leads or recommendations for improvement. Whilst consumer spending power is impacted, this trial and error tactic can be analyzed through impressions and traffic flows with less risk associated with missteps. 
Explore New Marketing Avenues like Video
The economic downturn can also manifest itself as a strong opportunity to embrace new avenues for your marketing. One of the key approaches for generating greater levels of audience engagement is through video content. 
By producing videos, you can build trust with your leads in an easy-to-digest manner. Furthermore, video content has become more accessible and impactful in recent years, with easier options for embedding clips on social media and the rise of specialist social platforms like TikTok and Instagram. 
Videos also appeal to more learning styles among target audiences, meaning that businesses can demonstrate value and position themselves as thought leaders for industries in a far more effective manner. 
According to Optinmonster data, 89% of video marketers claim that the approach has given them a good ROI, whilst 83% believe that video has helped to improve lead generation. 
Be sure to utilize periods of recession to broaden your reach through video content, and seek to create videos that can help to build consumer trust and rapport. Even if spending power is weakened in the cost of living crisis, nothing is stopping you from building your brand in the meantime.
Turn to Brand Recognition
As we touched on in the previous point, a downturn can empower marketers to dedicate more time on building brand recognition for their target audience. 
Even if they can't act on their desire to make a purchase with your company, customers certainly can keep you in mind throughout a cost-of-living squeeze and retain their intent by retaining a positive impression of your brand. 
But how can marketers seek to remain relevant for leads over time? The best solution is to remain as active as possible on the platforms that your consumers use and continue to demonstrate value to them. It's also worth incorporating the more humanistic side of your brand in order to resonate over longer periods of time–this can be done through highlighting charitable causes or launching a non-profit campaign. 
It's also worth spending time to improve the user experience on your website to help to maintain a sense of rapport and community among your users. When it comes to hosting a WordPress site, many providers can offer greater volumes of data centers and acceleration options to ensure that your brand is globally accessible for anyone who wants to explore your business further. 
Establish an Emotional Connection
When COVID-19 wreaked havoc for companies around the world, it also fundamentally altered how customers looked at businesses. Such a large-scale catastrophe saw more individuals seek out more sustainability-focused and inclusive brands, as opposed to those with more problematic ESG considerations. 
When financial downturns make consumer loyalty more difficult to win over, building an emotional connection emerges as a leading approach for any marketing efforts. 
Here, it's important to remember key personalization approaches, such as addressing your customers by name through email campaigns, and personalizing the range of products that you showcase based on their browsing history. 
It's also important to consider running campaigns that have a charitable cause, and local businesses launching a product or service that financially supports a nearby charity can be an excellent way to win customers that are deeply considering their spending options. 
By delivering a more emotional element to your brand and promoting it throughout your sales funnel, it can make the acquisition of new customers far more effective–particularly when a recession causes individuals to become more receptive to the humanistic side of organizations. 
Prioritize Lifetime Value
Although some marketers can mistakenly believe that their conversion funnel ends with, well, a conversion, it's essential to prioritize lifetime value–particularly in the midst of a recession. 
If someone has a favorable experience buying and using your products, they instantly become more likely to act as advocates and to continue using your product for life. This leverages an element of organic support that can help businesses to sustain their operations despite the downturn.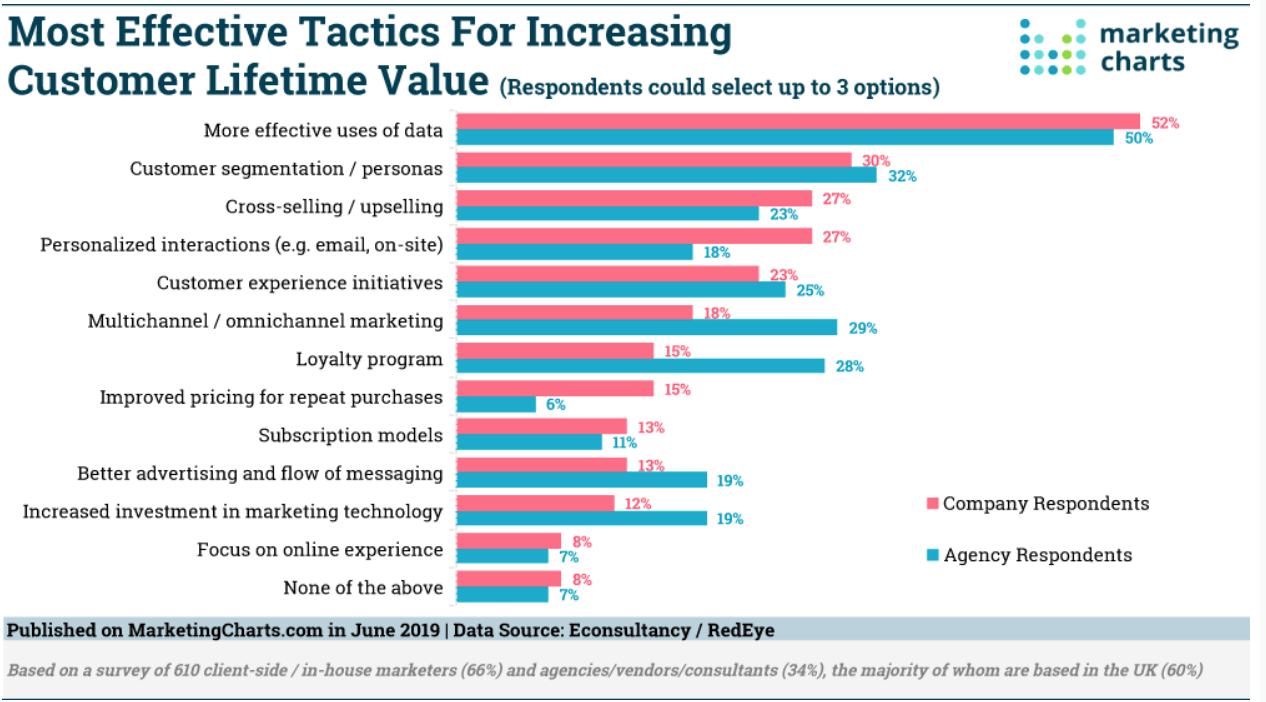 One of the best ways of achieving lifetime value to customers is through optimizing your sales funnel and the touchpoints in between registering interest and actioning a sale. Each touchpoint should be streamlined but impactful in a way that entices prospective buyers. 
User experience should be at the core of your funnel, but more targeted campaigns and audience segmentation can help to make customers feel valued, and more likely to convert–and to continue converting long into the future. 
As always, it's essential for businesses to ramp up their research and analytics in the midst of a market downturn. Recessions mean that a company's pain points become massive stumbling blocks to conversions. Likewise, economic hardships can not only hurt customer spending power, but also impact their behavior and values. Continually monitor your funnel and look for signs that things have changed. 
Time to Think About Your Conversion Funnels
As various countries heading towards a recession, marketers should use the strategies above to adapt and optimize their conversion funnels. 
Although we may be facing a sustained period of economic difficulty, it may actually become a productive period for businesses that plan to use the recession to adapt their funnels and focus on more value-added retention tactics. With this in mind, there's nothing stopping your business from overcoming the downturn and building the potential to thrive long into the future.
Additional Reading:
Need Help Finding a Company?