Learn how your business can optimize your video marketing strategy for better engagement. 
Videos are considered one of the most popular forms of communication in the 21st century. Believe it or not, it is tough to find a successful brand that does not have a YouTube channel or video content on their websites.
The latest statistics show that more than 60% of individuals prefer watching a video to reading text. Do you know why?  Let's understand some essential things about videos that will explain a lot:
Firstly, they help to engage audiences and increase the average time spent on a website. 
Secondly, search engines like Google love video content. Videos are more likely to rank higher on SERP if appropriately optimized. 
Additionally, videos help to understand complicated information. For instance, it can be a tutorial or a demonstration video of an online product. 
Finally, it is easy to monitor any video's results. You can always check the number of views or engagements.
The question arises: what kind of videos can be used to get better results? Here are some statistics on the most popular video types worldwide.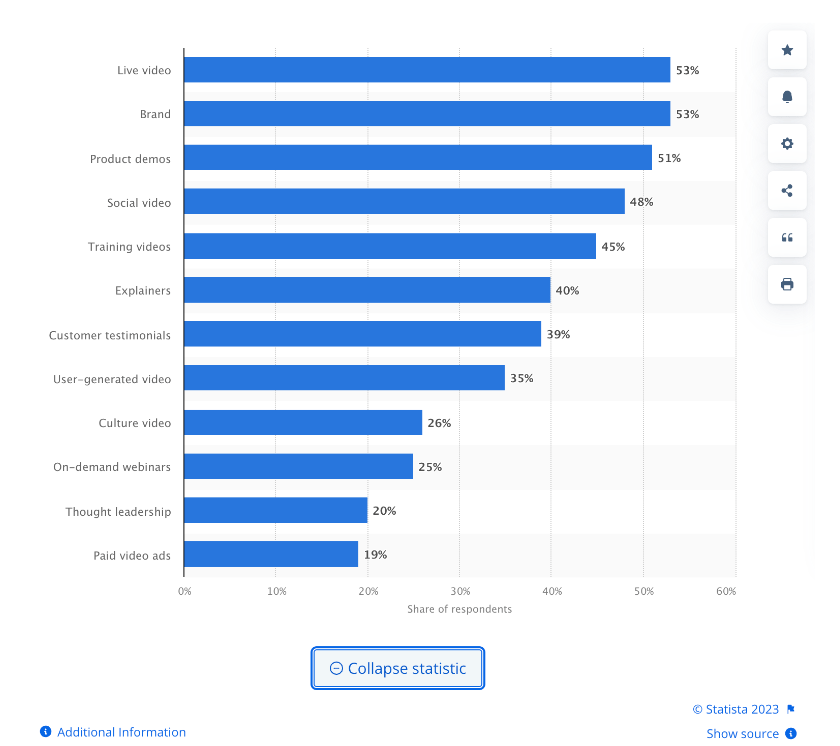 Now that you know about the immense popularity of video marketing and the popular video types, let's understand what you can do to get better engagement.
Hire a video production agency for your company's video marketing campaigns. 
Understand Your Audience
Knowing your target audience is the key to success in any field, especially when we talk about video marketing. Imagine that you have a cooking channel with thousands of views. For instance, there can be two options. Either they are youngsters who like easy and trendy cooking directions. Or are they more mature people who tend to search for traditional dishes?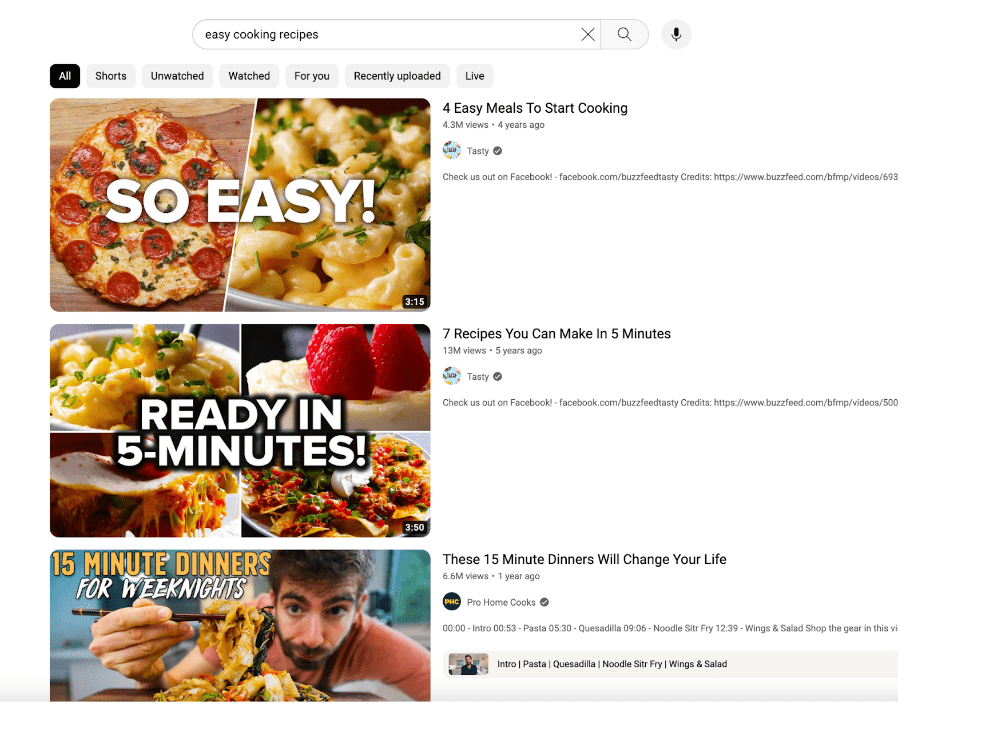 Understanding your audience lets you communicate directly and meet their needs. This leads you to gain the trust and loyalty of your viewers.
A lot of modern tools can be helpful with this task. Here are some of them below:
YouTube Analytics: YouTube Analytics provides information about your channel viewers' demographics, watch time, and other behavior.
Google Analytics: Google Analytics provides more insight into the website visitors' behavior, which will help one understand what content they prefer.
Content Management Systems: CMS helps to track the interaction with videos if you conduct video marketing activity on a website.
Use the knowledge about your subscribers' and website visitors' interests and requirements as a secret weapon to success.
Unique Content Creation
Considering the amount of video content today, one has to create unique and captivating videos to succeed. Before posting a video on a YouTube channel or embedding it to a website, you must consider some points.
Script: The uniqueness starts with the idea. Only then comes the video scripting. It has to be clear, relevant, and enjoyable. Be sure to have a call to action in your video.
Thumbnails: When someone is scrolling a website or surfing through YouTube, the only thing that can make them play the video is undoubtedly the thumbnail. The thumbnail helps to create an understanding of what the video is about. Using text, faces, expressions, and contrasting colors is preferable.
Introductions: The power of introductions in videos cannot be overstated. The first few seconds of a video are the most important ones. As the first impression when you see a person or the first seconds of music you are listening to, it can decide a lot. To make your task easier, you can utilize an intro maker platform or application.
Optimize for Search Engines
As with any content, you must optimize videos for Search Engines. SEO is a significant process to gain more visitors or viewers of your video. What are the main steps you need to take?
Keyword Research: Before writing a video title or description, look for the words and phrases your audience is searching for. Use tools such as SEMrush or Ahrefs to conduct excellent research.

Video title and description: When you have found the valuable keywords, it's time to craft the video's title and description. They have to transfer the main idea of the video and grab attention. 
Frequent updates: As the demands are changing, you must regularly update your video thumbnails, descriptions, and titles. Using content calendar tools can save a lot of time in this case.
Implementing all these strategies simultaneously will require time and effort, but it will enhance your video marketing endeavors.
Engage with Your Audience
Not only providing unique content is crucial for success, but also connecting with the audience. Encourage your audience to leave comments, give suggestions, or ask questions. Here are some tips that can be helpful:
Interact through comments: Let your viewers understand that their questions and concerns are important to you. But there is one delusion: many people answer only to negative comments or questions. Comments of gratitude should also be answered.
Use video animations: Animations are a great solution to enhance user engagement and interactivity. You can create animated polls, greetings, and even graphics. It is very simple to learn how to make an animation with dozens of tools available.
Share behind-the-scene videos: These videos create a connection by showing the authentic parts of the video creation.
Choose a tip or apply them all as needed for your video content's success. Adapt to what works best for you.
The Main Values for Video Marketing Success
To stand out in the video marketing world, every creator has to keep up with trends and create an engaging environment for the viewers. You can use several tips and tricks, considering what kind of videos you create and who your audience is.
But certain values are consistently helpful and appealing in the context of video marketing: creativity, transparency, and authenticity.
These qualities will help you create high-quality and relevant videos and build a trusted community with hundreds of loyal views and customers.
Additional Reading:
Need Help Finding a Company?