Advertising for small businesses is a key priority for companies in competitive industries. Visual Objects surveyed 1,003 small business owners and managers on how their advertising plans were shaped for 2022.
What comes to mind when you think of advertising?
You're likely thinking of a popular ad campaign from your favorite brand or a cool social media campaign you came across on Twitter. 
Because of this notoriety, advertising should be a high priority for businesses, small businesses, in particular. 
Advertising connects audiences, increases brand awareness, and generates exposure for businesses if executed well. 
The possibilities for small business advertising are endless, and it is clear that size isn't a factor when launching an advertising strategy for your business. 
Visual Objects surveyed over 1,000 small business owners and managers on their advertising strategies with traditional and digital channels. Many small businesses are factoring in newer digital trends while being cautious about advertising spending due to the ongoing coronavirus pandemic. 
Our Findings
A majority of small businesses (70%) invest in social media advertising, citing the rise of social media attention in recent years.
Over a quarter of small businesses (26%) used between 10-30% of their advertising budget on social media showcasing the resources it takes for a successful campaign.
Despite negative media attention, Facebook remains the top social media channel (70%) for small business advertising, followed by YouTube (54%) and Instagram (52%)
Over a quarter of small businesses spent less than $10,000 on advertising in 2021, with 36% of small businesses stating that COVID-19 had a moderate impact on their business. Annual advertising spend decreased for a quarter of small businesses (25%) in 2021.
Only 30% of small businesses plan to invest in print advertising, but businesses with more than 250 employees plan to invest even less (36%), noting the decline of print as an advertising medium. 
Fifty-four percent of small businesses (54%) plan on spending more on social media in 2022, likely a result of emerging social media channels. 

 
Most Small Businesses Invest in Social Media Advertising 
Advertising is one of the oldest media strategies, but small businesses are focused on the future – and that begins with where they're advertising. 
As a relatively new advertising medium, social media advertising is increasingly becoming popular. 
Seventy percent (70%) of small businesses use social media as one of their advertising channels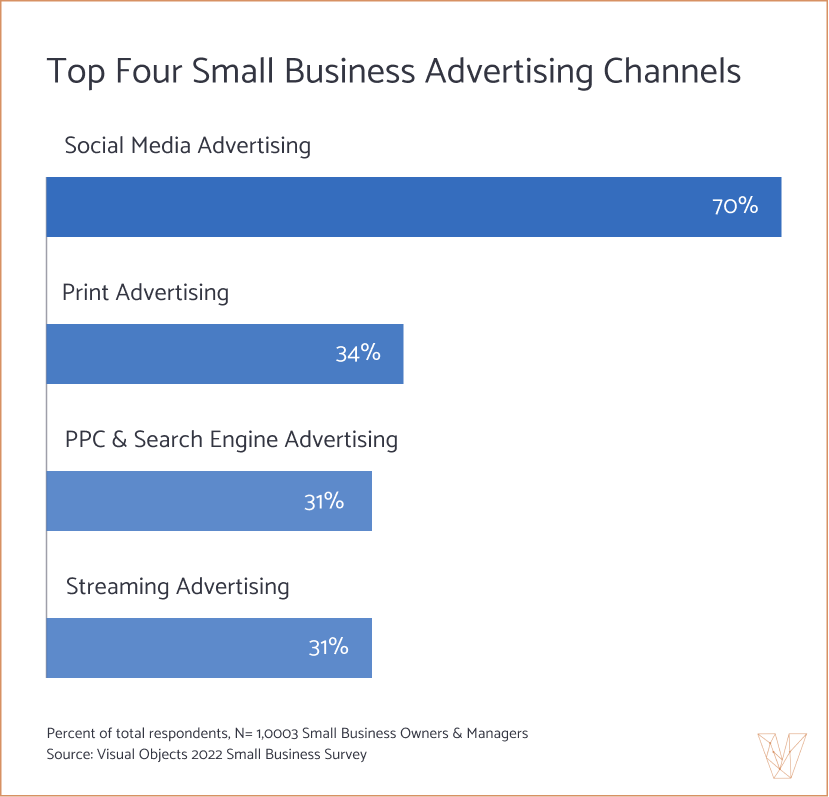 While the majority of small businesses use social media, companies also invest in print (34%), PPC (31%), and streaming advertising channels (31%). 
Stephen Light, CMO and co-owner of Nolah Mattress, an e-commerce brand, believes that social media is a popular advertising tool because of its reach.
"Social media offers unprecedented reach, the ability to hyper-target deeper insight into consumer behavior, and the opportunity to engage more personality with your audience – all of which are crucial to business growth and longevity," Light said. 
Along with the accessibility and audience that comes with social media, small businesses might prefer it for its cost-effectiveness. 
Nearly 30% of small businesses (26%) only used between 10-30% of their advertising budget on social media in 2021, showing that companies don't need to spend a lot on social media advertising for it to be effective.
Companies of all sizes can manage their social media spend in numerous ways. 
Social media channels can be run internally with software tools that schedule and edit posts and ads. Content calendars for those social media channels also can be planned in advance, which can help factor in spend for content creation. 
The minimum spend for social media ads depends on the platform but it ranges from $1-$20 per day. 
Stewart J. Guss, owner of a personal injury law firm, considers the cost of social media ads a small factor. 
"For the amount of people you can reach, digital is fairly cheap," Guss said. "Moreover, you have a strong oversight into who you're reaching and exactly how many people view or click your ad. You don't get that with print or TV ads." 
The broadest audience for social media can be found in three platforms frequented by avid users daily. 
Facebook, YouTube & Instagram: The Big Three of Social Media
The past few years, Facebook has received a lot of negative attention, which even led to a company rebranding. 
Despite this, 38% of small businesses feel that Facebook is their most effective social media advertising tool.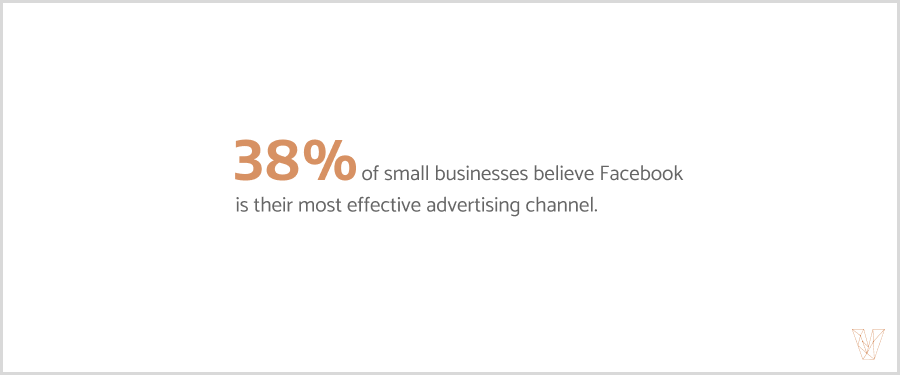 Seventy percent of small businesses (70%) use Facebook as an advertising channel.
Its presence in the social media world might be just why it's popular among small businesses.
Teresha Aird, Co-Founder and CMO at Offices.net, an online brokerage for workspaces, says that "Facebook has been a mainstay in the social media space since its inception, making it an obvious choice for businesses looking to connect with its massive user base." 
Facebook advertising also provides small businesses with analytical tools that tailor ads towards key demographics.
David Morneau, CEO & SEO Strategist at Breeeze, an SEO services company, echoes Aird's point. 
"Companies desire to spend their ad budgets on platforms with the most viewership," Morneau said. "Facebook has nearly 2 billion daily active users, which translates to colossal ad revenue and gives businesses the chance to increase their visibility enormously." 
"Facebook has nearly 2 billion daily active users, which translates to colossal ad revenue and gives businesses the chance to increase their visibility enormously."
Small businesses also advertise on YouTube (54%) and Instagram (52%). 
YouTube is still the largest video platform in the world, and their advertising hub promises to connect businesses with the people that matter most.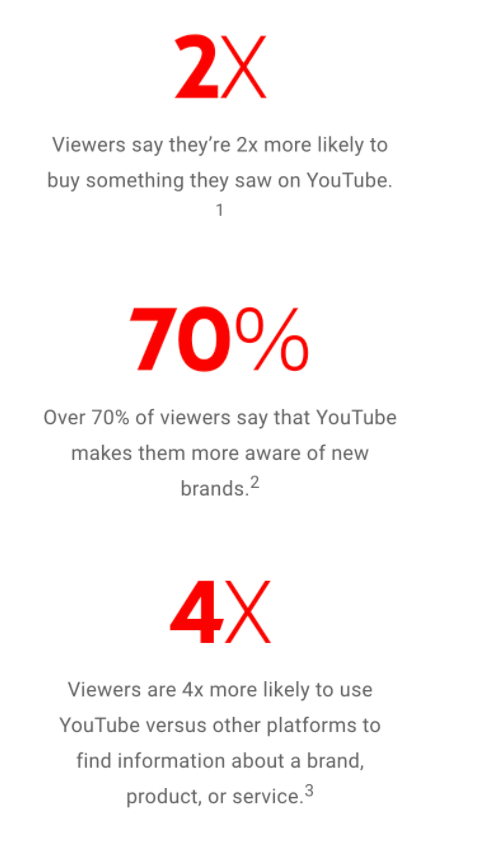 With the significant reach of YouTube, small businesses can create engaging video content to market their business. 
Rameez Usmani, tech and security expert at Code Signing Store, a digital signage and certification company, is confident that video is the future of marketing online.
"Short-form content takes the cake for both B2B and B2C marketers when it comes to video creation, and they expect to expand their efforts in the approach for 2022," Usmani said. "Facebook, YouTube, and Instagram are the most popular video-sharing platforms, with Instagram being one of the most effective video marketing platforms."
"Short-form content takes the cake for both B2B and B2C marketers when it comes to video creation, and they expect to expand their efforts in the approach for 2022..."
Instagram allows users to share images and videos with their friends, family, and followers. 
With Instagram ads, businesses can reach current and new customers with simple to use tools. Instagram allows any posts to be turned into an ad –all you have to do is figure out the budget and who your target audience is.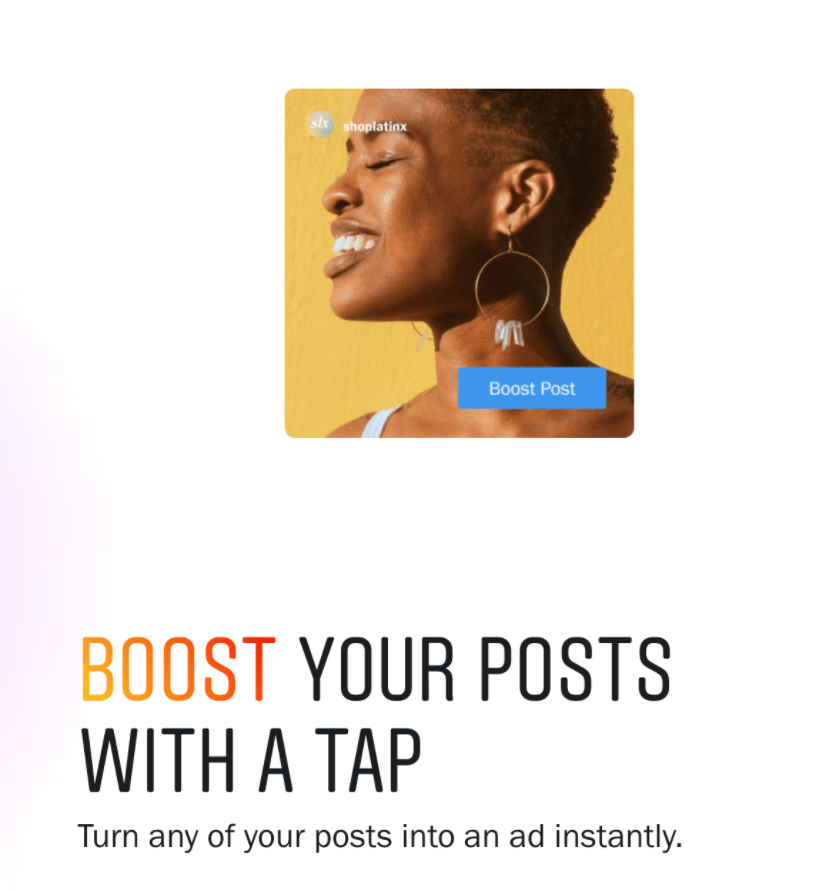 Source
Along with the ability to create campaigns, small businesses can use the Instagram Shop feature that allows your audience to browse and purchase products directly. 
James Shalhoub, co-founder of Finn, a sustainable dog wellness company, finds Instagram to be the best for their brand. 
"...Instagram has our largest following and best user engagement for our brand," Shalhoub said. "Our Friends of Finn on IG are an active community of promoters and referrers that have helped us cultivate crucial feedback on how to market and sell our product."
In a Valentine's Day post, Finn partnered with a doggy influencer to promote a code for their soft chew supplements.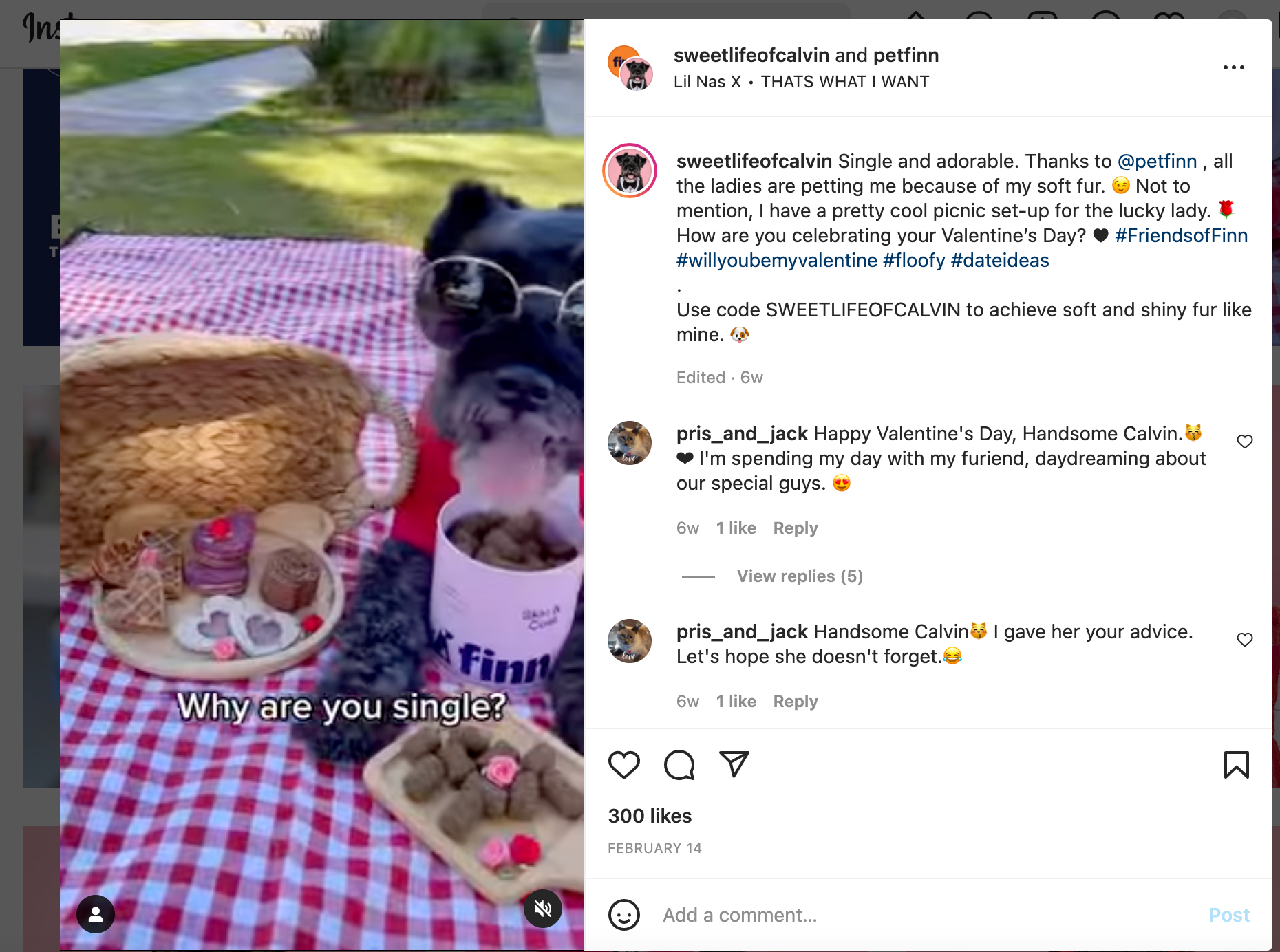 The Instagram post is able to balance creative visuals and audio in the advertisement. 
It is also important to note that Facebook (or Meta) owns Instagram, which could be why so many small businesses are flocking to the platform. 
From these selected platforms and other emerging social media markets, it is clear that companies who focus on social media advertising know that video is where their ad spend should go. 
Uncertainty Around COVID-19 Impacts Small Business Ad Spend
As the coronavirus pandemic continues to rage the country, small businesses are taking a hard look at their finances.
Over a quarter of small businesses (26%) spent less than $10,000 on their advertising in 2021.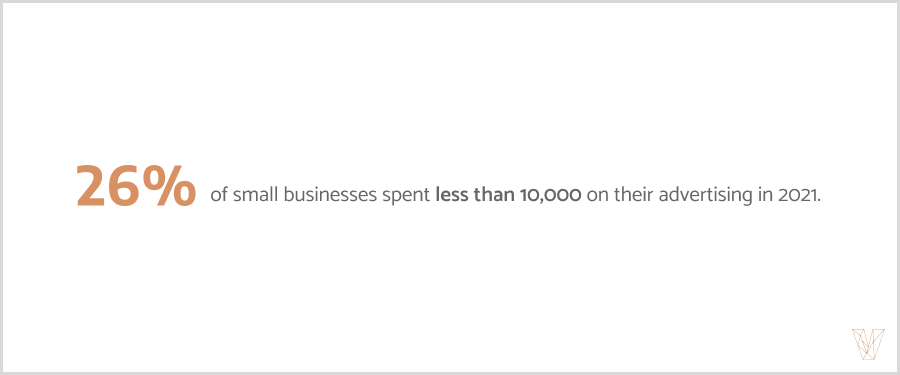 In relation, nearly 40% of small businesses (36%) said that the coronavirus pandemic had a moderate impact on their business in 2021. 
"I think the emergence of the Delta and Omicron variants has resulted in continued skepticism for many businesses as we start 2022," Aird said. "The uncertainty that these variants have caused many businesses wary of ramping up advertising budgets, instead opting to continue with the course charted in 2021 as they adopt a wait and see approach."
Our data found that 25% of small businesses decreased their annual advertising spend in 2021. 
With this ongoing uncertainty, small businesses are thinking smarter, not harder,  about their advertising strategies.
Advertising Budget Methods for Small Businesses
There is no one-size-fits-all rule for budgeting, but it's recommended that about 7%–10% of your company's revenue should go to advertising.
Think about where your buyer personas and clients go – you wouldn't want to invest in an advertising channel that no one visits. 
Research where your competitors are advertising – you will get the best sense of where you spend your dollars.
Set goals – this will likely increase based on your growth, but get a nice place to start. These can be leads generated, conversions, or sales. Whichever makes the most sense for your business. 
It is okay to revise – it is clear that the pandemic has impacted small businesses all over, so it isn't required to have an advertising budget set in stone. 
As the world adapts to the new normal, it is clear that small businesses are impacted on all sides. 
Small Businesses Plan to Spend Less on Print Advertising
The fall of print media is hitting the advertising industry. The decline of newspapers has been steadily approaching for years, but as the coronavirus pandemic hit, it went into overdrive. 
With the shutdowns in 2020, the world halted – so did the need for print ads in newspapers. As events were paused and theaters closed, ad revenue steadily decreased for print newspapers, and the world continued to move onto digital media assets. 
Thirty percent (30%) of small businesses plan to spend less on print advertising in 2022.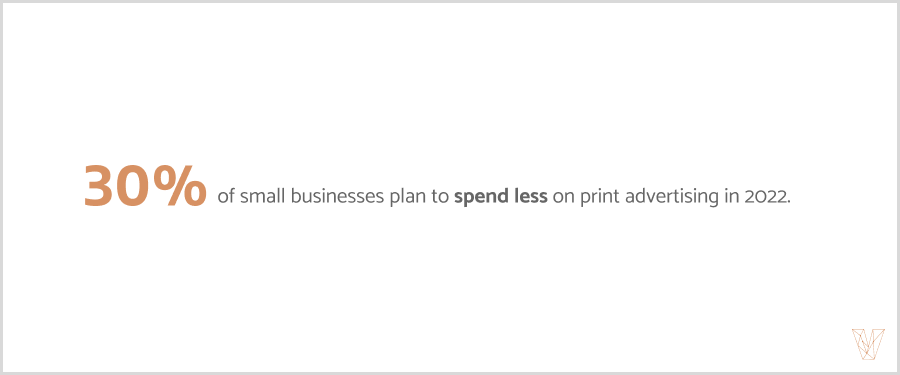 Lark Allen, a content marketing specialist at Drive Research, a market research firm, blames accessibility. 
"Digital media is quickly replacing print marketing for advertising because it's far more accessible. Just a tap or click allows for the discovery of new content. Adding onto that, creating content for these platforms is becoming more and more simple," Allen said. 
Audiences in today's society have grown tired of snail mail, paying more attention to channels that provide them with immediacy and instant gratification. 
Silvana Massolo is the founder of The Bloom Agency, a boutique social media agency dedicated to helping small businesses. 
Massolo believes that while print advertising allows you to showcase your brands in a creative way that withstands the test of time, it is much more of a guessing game when it comes to ROI and views. 
"You can track how your dollars are spent when you run a social media or digital campaign – and you have control over who will view your ads," Massolo said. 
The lack of transparency is also hitting larger businesses. 
Our data found that nearly 40% of businesses with over 250 employees (36%) are investing less in print advertising. 
As it becomes tougher to find ROI and other metrics with print advertising, more and more small businesses are pulling the plug altogether for options that are much more lucrative. 
Over Half of Small Businesses Want to Increase Social Media Presence
Small businesses want more exposure – and social media is the place for it. 
Over half of small businesses (54%) want to use more social media for advertising in 2022.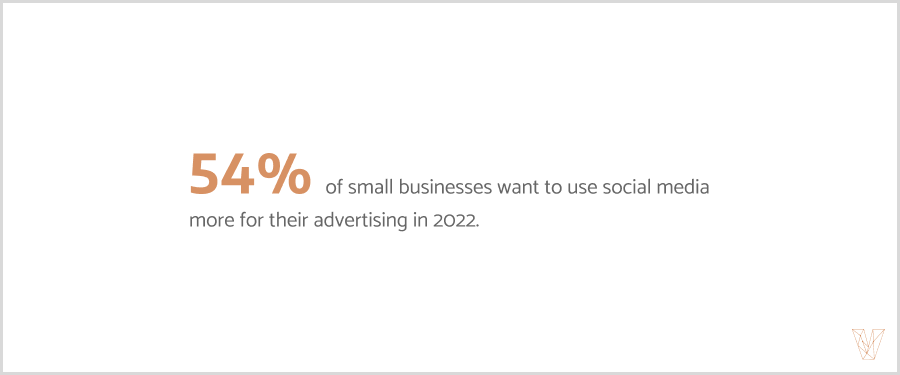 This idea might be encouraged by emerging social media channels that are now being used as advertising opportunities. 
Twitter (42%) and TikTok (31%) are two social media channels that small businesses currently advertise on – that number is likely to increase over the next few years. 
Ashley Chambers, marketing director at ASAP Cash Offer, a resource for people looking to sell their homes, agrees with that sentiment. 
"The beautiful thing about emerging social media channels is that it is more than just a social media platform where you can post information with your followers," Chambers said. "It also enables users to produce their content [through user-generated content and interaction] – which is a better investment for your company." 
Twitter Ads promise to connect their businesses with their target audience and reach others with word of mouth. 
CVS uses this Twitter advertisement to showcase the personalization of a pharmacy visit.
At CVS, we look for savings for you, from coupons to discounts to lower-cost options.

— CVS Pharmacy (@cvspharmacy) December 21, 2021
With an attractive visual, users are drawn to the post and can also engage with commenters under the post. 
Chris Nddie, co-owner and marketing director at ClothingRIC, a shopping guide for frugal shoppers, says that platforms like TikTok, Instagram, and Twitter are growing in popularity because of their fundamental differences from classic channels like Facebook and LinkedIn. 
"These platforms allow 60-second videos which most businesses would find limiting," Nddie said. "Users on these forums are likely to have a short attention span."
To combat the attentiveness or –lack thereof –with prospective buyers, Nddie encourages businesses to get more creative. 
TikTok is the way of the future, according to Leslie Gilmour, owner of Cube Digital, an SEO agency. 
"As TikTok continues to grow, search engine algorithms will shift to blog posts that include short videos," Gilmour said. "At one point, these short-form videos will become the main point of 'how-to' searches."
TikTok advertising is on the rise for companies running ROI-focused campaigns.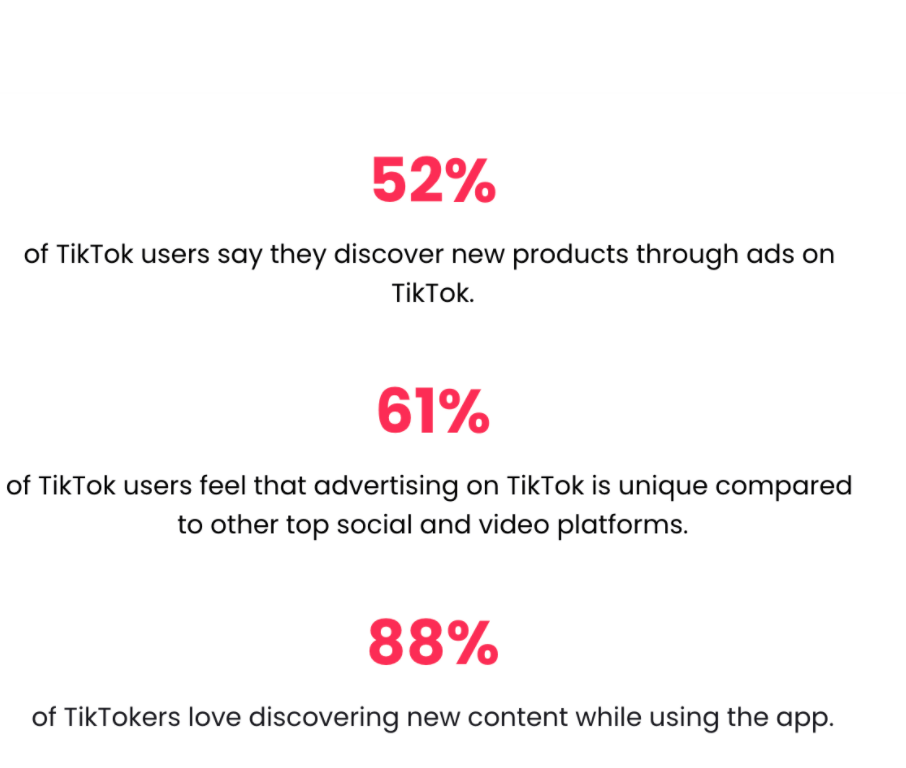 Businesses of all sizes and industries are figuring out how to promote their content using Gen-Z's favorite platform. 
For example, beauty brands like Dermalogica, are showcasing their products in an instructional video format that works great for TikTok ads.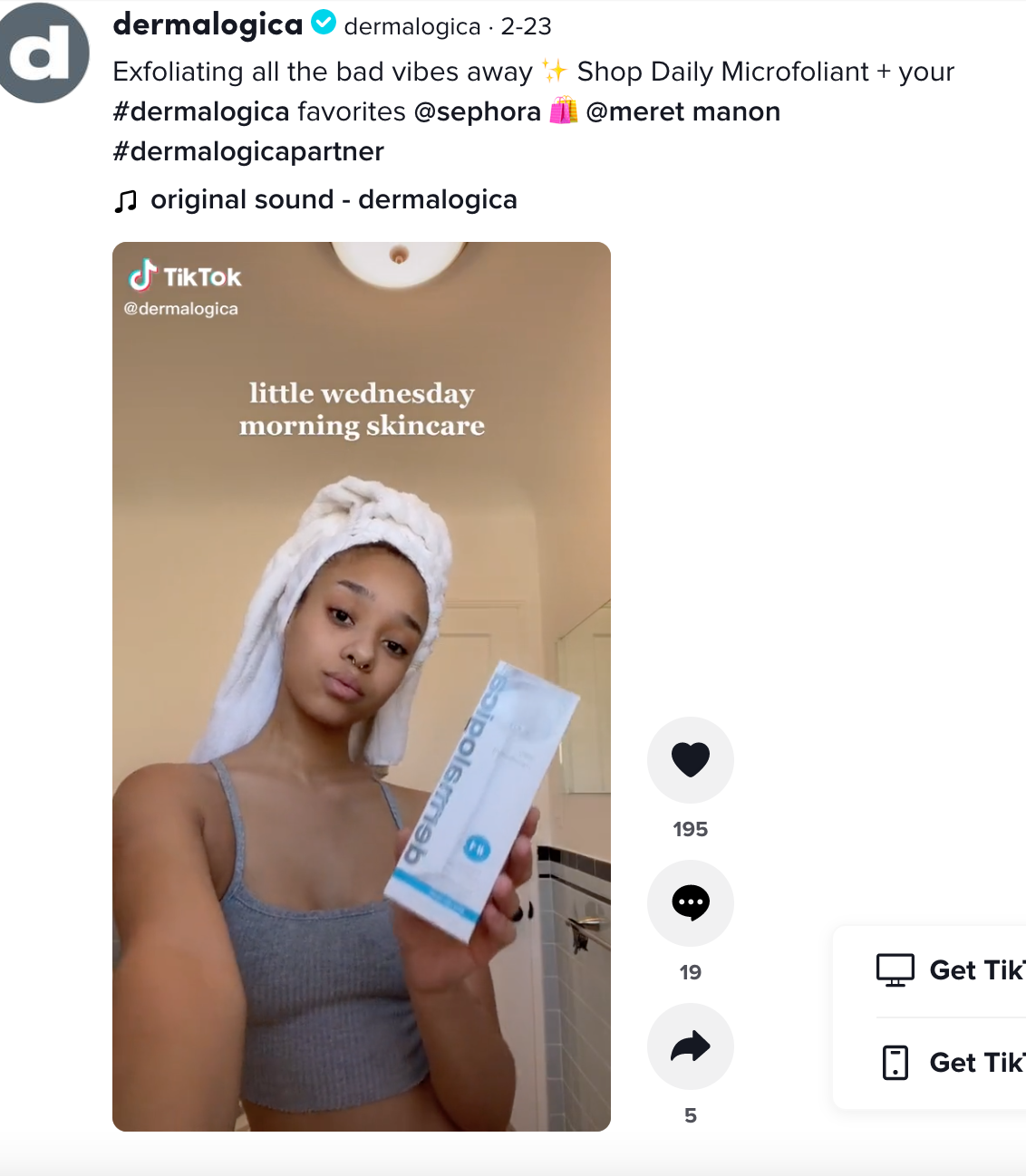 This is also the right avenue for brand marketing – short product videos that effectively educate audiences on how to use, what's included, and more characteristics. 
No matter which advertising channel your company chooses, it is important to remember that it is a crucial piece of your business. 
"There is no reason to stop or slow down your advertising budgets. Competition is fierce and you have to be creative in how you will stand out from the crowd, while constantly and efficiently bringing value to your target audience," Massolo said. 
Small Business Advertising: Main Business Focus in 2022
As the world continues to adapt to the rise of digital channels and the unpredictability of the coronavirus pandemic, one thing remains certain – advertising is a key element of every successful business. 
For businesses looking to revamp their advertising strategy, experiment with creativity by using newer emerging channels, restructuring your budget, and paying close attention to your target audience. 
Advertising for small businesses should be the cornerstone of all marketing plans in 2022. 
Looking for an advertising agency to assist with your plans? Find a trusted service provider by browsing through our directory. 
Need Help Finding a Company?